St. Paul, Minneapolis and Rochester were all ranked among the top 10 most livable "medium sized" cities in the country, according to data analyzed from the newly updated AARP Livability Index. Among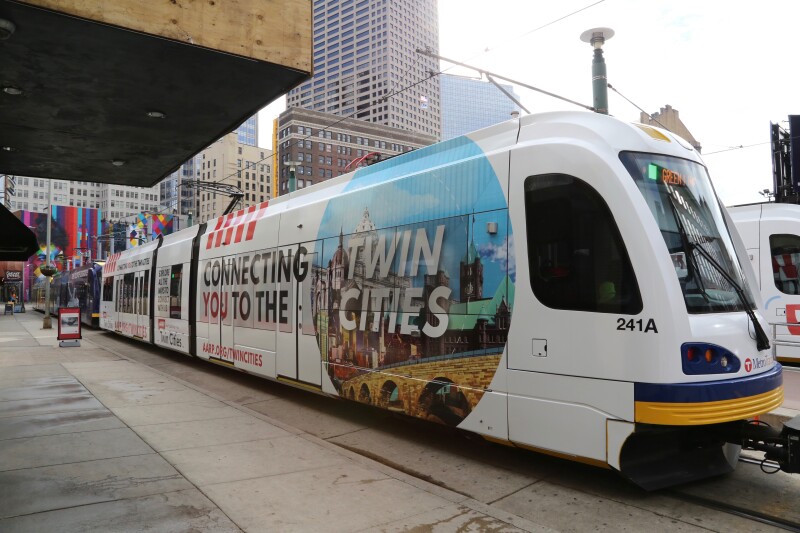 cities with populations between 100,000 – 500,000 St. Paul, Minneapolis and Rochester ranked third, fifth and sixth respectively.
The index, first launched in 2015, uses more than 50 national data sources to score every neighborhood and community in the U.S. based on seven categories of livability, including housing, neighborhood, transportation, environment, health, engagement and opportunity. New features include updated data with the ability to see change over time among the different categories of livability.
"Minnesotans are active, social and connected and they want their communities to reflect that," said Will Phillips, AARP Minnesota Director. "This study shows that in our state's biggest communities leaders are listening and investing in the right resources.
However, it is important to note that these cities, and all Minnesota communities, have room for improvement. The livability index can be a valuable tool to help community leaders as they work to better meet the needs of people of all ages."
The specific features highlighted by the index for each of the cities are:
St. Paul
Touting itself as America's Most Livable City, St. Paul has a lot to do for its residents and visitors. History, culture, and nature all help create a fun environment that has something for everyone. The city is currently undergoing the typical improvements to sidewalks and public spaces and is in the process of releasing an aging plan for older citizens. The population is fairly young so the city has to become more age-inclusive, but with a reliable public transit system in place it can be that much easier for them.
Minneapolis
In Minneapolis, housing is fairly affordable and neighborhoods are very accessible by foot or transit. Unfortunately, the city faces issues with age diversity. Most of Minneapolis' population is under 50, but the city is working to improve services for its aging population. Minneapolis is an active city (2 nd fittest city in the U.S.) and even in the cold winters residents can walk in the Minneapolis Skyway that connects downtown buildings. The city also has a park within 6 blocks of wherever you are making the city a nature-lover's paradise; even its tagline is City by Nature.
Rochester
Still a younger city, Rochester MN is dedicated to becoming a healthier and greener city. With the Mayo Clinic's new facility in Rochester the city was ready for the improvements coming. The city already has over 85 miles of paved trails giving outdoorsy people opportunity to be outside as much as possible. City projects even include installing multi-use lanes on major roads to give pedestrians and cyclists more room to move around. The city even has underground walkways and skyways to make moving around the city easier in bitter cold winters.
The livability index can be found online at: https://livindexhub.aarp.org/