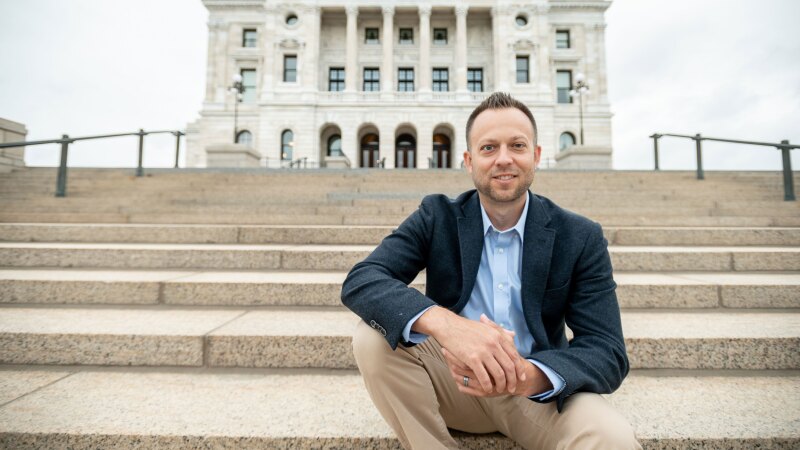 With food costs soaring roughly 10 percent in the last year amid runaway inflation, older Minnesotans on limited incomes who could afford groceries before the pandemic may now worry where their next meal will come from.

Food shelves across the state have seen a 39 percent jump in visits since January, says Peter Woitock, government relations specialist at the nonprofit Hunger Solutions Minnesota in St. Paul. "They are, in some cases, breaking single-day records for people served."

To provide some relief, state lawmakers recently passed legislation expanding who can qualify for the federal food program that provides families with monthly financial help to buy groceries.

The expansion, which took effect last month, raised the income limit for the Supplemental Nutrition Assistance Program from 165 percent to 200 percent of the federal poverty level.

"It's a small but significant increase," says Mary Jo George, AARP Minnesota advocacy director "SNAP can help reduce hospitalizations, reduce poverty and improve health outcomes for older people."

AARP strongly advocated for the eligibility increase, which raised the maximum annual income limit for a single person from $22,424 to $27,180—making an estimated additional 1,400 Minnesota households eligible, Woitock says.

Although SNAP is a federal program, states have the authority to expand income eligibility. Minnesota is the 20th state to raise it to 200 percent of the federal poverty level, joining neighboring North Dakota and Wisconsin.

"The vast majority of people who benefit from increased eligibility are children, older adults and those with disabilities," Woitock says.

Need remains high

An estimated 94,000 Minnesotans age 50 and older don't have reliable access to enough healthy food, says AARP's George.

"The COVID-19 crisis drove even more food insecurity, especially in African American and Hispanic families," she adds.

Last year, Trellis, the Area Agency on Aging for the Twin Cities metro area, funded more than 1.1 million meals for about 7,700 older adults, through group meals and meal deliveries, says Dawn Simonson, Trellis president and CEO.

"That was significantly more than usual," she says, pointing out that the high volume of home-delivered meals during the height of the pandemic hasn't fallen. "The population is aging, and older adults suffered negative consequences because of the isolation and lack of mobility."

Adding to the problem, Simonson says, federal COVID-19 policies and waivers that tempered spikes in food insecurity are phasing out.

"While we still have some federal stimulus money expected next year and a little bit the next year, it's simply not enough to meet the demand," she says.

Meal delivery can only fill part of the gap for some older adults, Simonson says.

"They may get only one home- delivered meal a day," she says, noting, "They may not get meals on weekends. Hunger and malnutrition are very significant to someone's ability to maintain their independence."

Simonson urges people to volunteer to deliver meals, and to donate money and food to the state's hunger-relief organizations. Above all, she says, talk with lawmakers about ensuring adequate funding for food programs.

Apply for SNAP at mnbenefits.mn.gov. For help locating food resources, call Hunger Solutions at 888-711-1151, or search for a food shelf at hungersolutions.org/find-help; or call the state's Senior LinkAge Line at 800-333-2433.

Mary Van Beusekom is a writer living in Excelsior, Minnesota.

More Than 9 Million Older Adults Face Food Insecurity
For more on food security