October in Minnesota means fall colors, falling temps and lamenting the Vikings and Gophers. It also means open enrollment for both those on Medicare and those not yet eligible.

2013 offers a new wrinkle for health care consumers. At the same time that those on Medicare are free to explore other prescription drug or supplemental insurance plans, those not yet 65 are also going through open enrollment in the state's new online health care marketplace called MNsure.

With parallel open enrollment periods, it can be easy for consumers to get confused about where to go for help. We'll try to clear up some of that confusion with a few simple tips.

If You're 65 or Older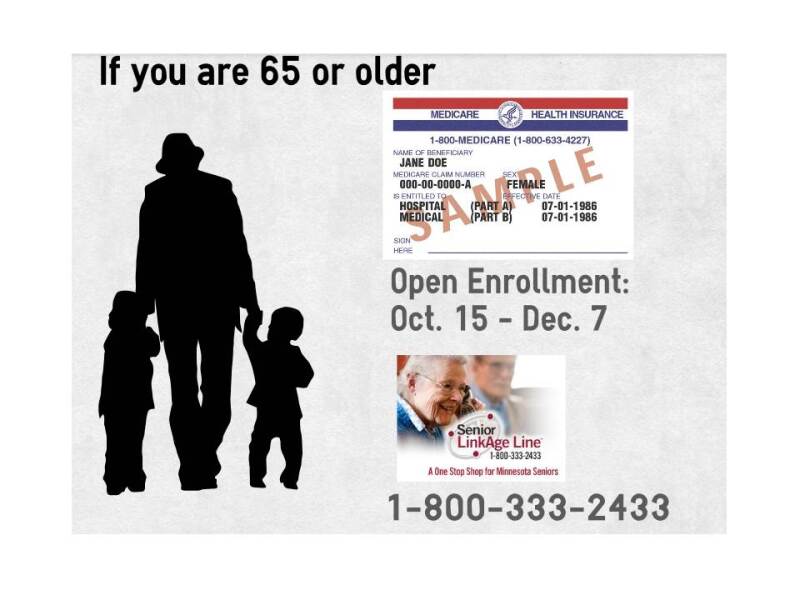 Nearly all (98%) of Minnesota seniors over the age of 65 are enrolled in Medicare. Medicare is split into 4 parts; Parts A and B cover hospital benefits and outpatient services, Part D covers prescription drugs and Part C is a private plan which combines all three into one policy.

Medicare's open enrollment period runs from October 15 – December 7 during which seniors can explore other coverage options and switch plans if they find better or more affordable coverage.

These plans, however, are not a part of the new MNsure marketplace. MNsure is part of the national Affordable Care Act and is designed to help those not yet eligible for Medicare, find access to better coverage that is more affordable.

However, there is a resource for those over 65 who need assistance during open enrollment. The Minnesota Senior Linkage Line is staffed with trained counselors who can help answer questions and navigate seniors through their options during open enrollment season. You can contact Senior Linkage, toll free, from anywhere in the state at 1-800-333-2433.

If You're Younger Than 65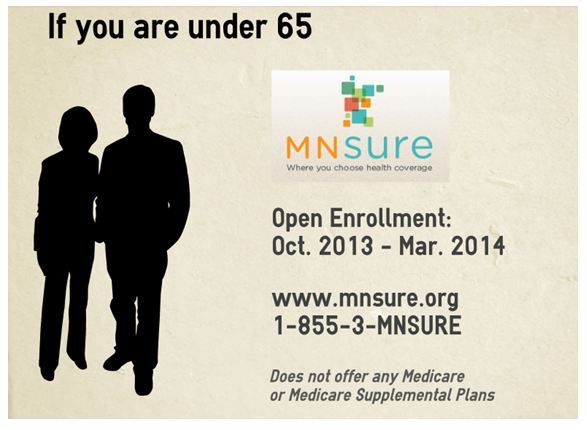 For those not yet eligible for Medicare who need insurance, MNsure is the place for you. The MNsure open enrollment period began on October 1 st and runs until March 31, 2014 however, coverage won't start until January 1, 2014.

Many older Minnesotans who have either retired early or lost their job in the economic downturn struggle to afford the cost of health care. Others stay in the work force longer than they want to simply because there are no other affordable coverage options. MNsure offers all of these individuals affordable options for their self funded health care needs

In order to be offered by MNsure all health care plans must cover essential services such as doctor visits, hospitalization, prescription drugs and maternity care. The plans must also provide no-charge preventative health screenings and cannot deny anyone based on a pre-existing condition. Consumers will also have a menu of tiers (platinum, gold, silver and bronze) to choose from based on what they can afford for premiums, deductibles and copays. Financial assistance will also be available for many who apply to make the coverage even more affordable.

To find out more information about MNsure visit www.mnsure.org or call 1-855-3-MNSURE.