Calling all seniors interested in unique job or volunteer opportunities. Check them out and find meaningful work all across Minnesota.

Twin Cities
Do you like working with kids, being in a bright and inspiring environment, or variety in your day to day tasks? Then the Minnesota Children's Museum is for you! Choose from a variety of jobs, volunteer opportunities, and internships.

Employment opportunities




Whether you want to interact and teach kids or work with other adults to facilitate museum operations, you'll find your fit. There is availability in security, museum experience assistant positions, housekeeping, box office, and more! Check out current openings here. All jobs require every other weekend (or every Saturday) and some evening shifts. For videos on each job, go here and scroll to 'Our Stories'.

Some openings include security guards, Museum experience assistants, and more. Security guards are integral to keeping the museum safe for all guests and staff. No prior experience is needed, just be willing to provide great customer service to everyone and be able to deescalate during times of emergency. Don't worry, training is provided to ensure you are successful in this role. Museum Experience Assistants interact with kids and adults, educating in a fun way about the exhibits, as well as be a primary customer service provider.

Volunteer opportunities

Choose to volunteer behind the scenes or right on the Museum floor interacting with kids and parents, apply here. Check out this video to get an idea about what it's like to volunteer at the Minnesota Children's Museum.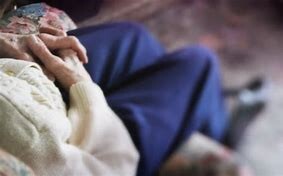 Carol, a frail older woman living in her own home, isolated by her physical frailties and her cognitive impairments had lost touch with her family and friends. She was unable to take care of herself but was refusing assistance because she couldn't recognize that she needed help; as a result, Carol was suffering from poor nutrition, lack of necessary medical care, and was in danger of having her utilities disconnected for nonpayment. County Adult Protective Services became involved, and asked the court to appoint Mary, a volunteer guardian, to make decisions for her to ensure her care and safety needs were met. Over time, Mary earned Carol's trust; with the support of Mary, Carol regained her strength, was able to stay in her home, and enjoy the familiarity of her neighborhood.

VOA MN Protective Services is seeking dedicated, compassionate people like Mary in Hennepin County, who are willing to serve as legal decision-makers on a volunteer or paid basis, with free in-depth training and support. This is a powerful opportunity to work directly with the most vulnerable of our citizens to make positive, drastic change in their lives.

Get Involved

Contact The Center for Excellence in Supported Decision Making at Volunteers of America MN (952-945-4174 or cesdm@voamn.org ) to learn more about how you, or someone you know, may be eligible to receive valuable training on the role, powers, and duties of court appointed guardians and conservators, the needs of vulnerable adults with impaired decision-making capacity, and resources available to serve them.

Training will be held Tuesday afternoons in Minneapolis beginning in early April through mid-May.

St. Cloud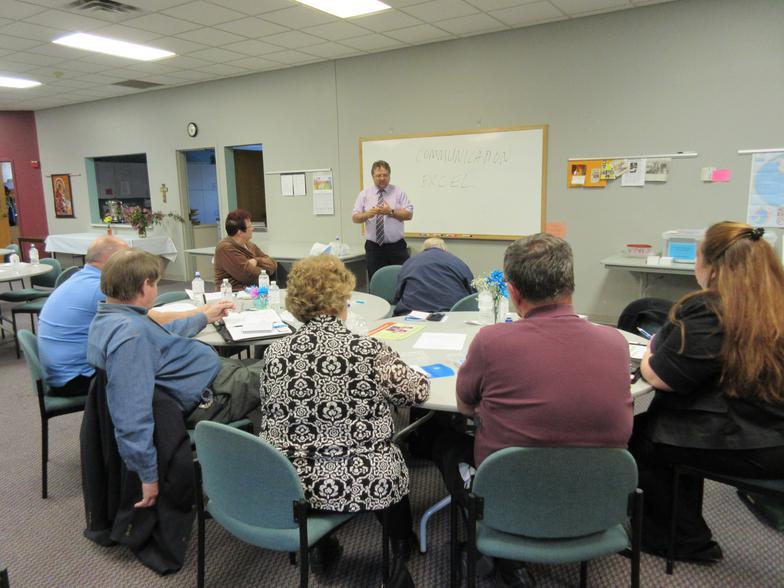 This dynamic organization assists those who are in between jobs, and would like to learn valuable information to help them land a job. From resumes to speakers coming in to share knowledge about their careers. If you are looking for networking and support through the difficult time of being in between jobs, look no further than Central Minnesota Job Transitions Group. Meetings which cover various topics and are in tune with the needs of those present are weekly on Wednesdays with doors opening at 11:30 am for networking and the program running from 11:45 am – 12:45 pm at St. John's Episcopal Church in St. Cloud.

This group offers a "virtual embrace when they walk in" and builds the confidence of anyone that walks in. "Everyone is on their own journey" says Laurie Senn, the president of Central MN Job Transitions in St. Cloud.

Keep an eye on their site for announcements about speakers, there are about two or three volunteers from the community each month. This can be anyone with a passion to help job seekers with anything from help writing cover letters to tips navigating the grief cycles of job loss. They speak during the regular network meeting time at 11:45 am for 25-45 minutes with time for questions afterwards.

Meetings

A mix of people from all fields and skill levels attend these sessions. Facilitators do round table discussions and talk about topics that engage people directly. A question asked might be "what happened in your interview?" to follow up with someone. The focus of these sessions are on the people present in the room and respond to their needs by providing useful feedback and concrete courses of action that everyone can learn from.

There are ice breakers and activities to improve ability to think on your feet like in interviews, but with topics that are more casual so it is less intimidating. In the session, there are longer introductions, space to tell your story and career journey. This is also a space where people pass on job opportunities that they come across to others in the group. If you get a job offer, you bring cookies. For the past two weeks, there cookies were brought to meetings, Senn says that "this is small, but very uplifting." This is part of the supporting culture of the organization.

Rochester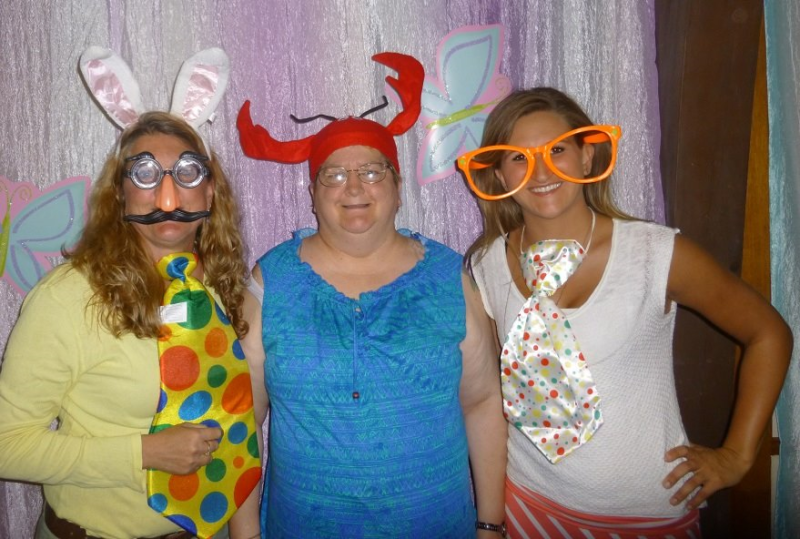 Interested in volunteer or job opportunities in Rochester? Look no further than Bear Creek Services--a non-profit organization that provides personalized services for individuals with developmental disabilities and brain injuries. 95% of their bed slots are filled each year and they are short staffed, so they would love the extra support of volunteers or employees. There are all kinds of opportunities to get involved--like cooking or going on outings--by volunteering or working paid shifts of at least 4 hours. This would be great for anyone looking for other meaningful activities to do outside of the usual ones.

Employment Opportunities

There are both full time and part time job openings to work directly with individuals who have special needs. You will gain the knowledge for the jobs with paid training sessions. Employees who work 30 or more hours and complete 30 days of employment will receive benefits including personal time off, medical and dental insurance, 401K plans, and more! Apply here.

Volunteer Opportunities

Even if you can only commit just a few hours a month, there are a wide variety of ways to make an impact for a great cause, with flexible hours. Choose from 1 on 1 companionship, yard beautification, painting, game nights, and holiday volunteering. For more information on these opportunities, check out their volunteer opportunities.

If you have any questions, call them at: (507) 288-7195 or email them at: info@bearcreekservices.org

Mankato





Offering both job and volunteer opportunities, Harry Meyering Center works with adults with development disabilities. You may assist an individual with day to day tasks like sorting clothes, cooking meals, etc. There are three Intermediate Care Facilities where adults with developmental disabilities live in home settings designed to ensure safety and create an atmosphere to promote learning and interaction.

Employment Opportunities

Harry Meyering offers rewarding part-time and full-time jobs—each with a wide variety of tasks—where all employees will receive paid training, and benefits if working full-time such as PTO and health insurance flexible insurance plans.

Volunteer Opportunities

If you are interested in donating your time to help those in need, volunteering at Harry Meyering might be for you. There are so many ways to make a difference in areas including life enrichment, recreation and leisure, social services, healthy lifestyle, nutrition and dietetics.



Saharla Afqarshe is a digital media and member engagement intern at AARP and is a senior at the University of Minnesota Twin Cities studying Communications.