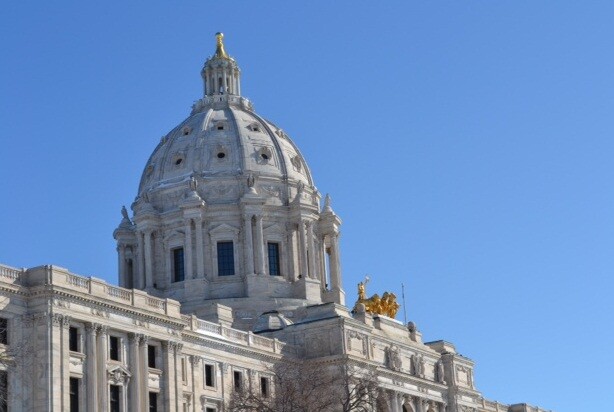 Right now, Americans are paying the highest prescription drug prices in the world - often double what other countries pay for the same medicine millions of people depend on. Too many Americans are choosing between filing a prescription or buying groceries.

AARP has launched a campaign to urge all lawmakers to join our fight to stop drug companies from price gouging Americans. We're calling on lawmakers to pass commonsense, bipartisan legislation to lower prescription drug prices now.

The fact is the U.S. health care system spends well over $300 billion a year on prescription drugs, and almost three-fourths of that goes to brand name drugs, even though they make up less than one in eight prescriptions. The escalating costs of pharmaceuticals are driving up health care costs and premiums in both the employer based and individual market.

There are more than 670,000 AARP Members in Minnesota and many of them struggle every day to afford needed and life-saving medications. High drug costs hurt everyone; not only those who rely on prescription drugs for their health and chronic conditions, but all of us who are paying higher premiums and out-of-pocket costs for health insurance including taxpayers who help fund our public programs.

There are several bill pending at the Minnesota State Capitol that seek to address the impact high drug costs have on our state.

End Price Gouging ( HF 4/SF 1518) This bill would prohibit drug manufacturers and wholesale drug distributors from price gouging. It empowers the state Attorney General to take action against drug manufacturers and wholesalers who charge unconscionable prices for essential drugs sold in Minnesota.

Require Price Transparency ( HF 1246/SF 1098) Under this legislation drug manufacturers would be required to provide greater transparency over price increases for existing drugs, new drugs, and newly acquired drugs. In most cases, the law would require the manufacturer of a drug whose prices increase by more than 10% in a 12-month period or more than 16% in a 24-month period to report information about the increase to the Minnesota Department of Health (MDH). This information will be available publicly on the MDH website, so that anyone can learn about what goes into the pricing of drugs and associated increases. Failure to comply with these reporting requirements could result in a fine to the drug manufacturer of $10,000 per drug, per day. Any fines collected would be deposited into the Health Care Access Fund.

Rx Affordability Act (HF 1668/SF 353) This bill creates a prescription drug affordability commission that is charged with setting rates for prescription drugs to protect consumers, state and local governments, health plan companies, providers, pharmacies, and other health care system stakeholders from excessive costs.

Leverage State Purchasing Power to Negotiate Prices and Manage Costs (HF 3)

Governor Walz's budget seeks to bring down prescription drug prices and ensure access to comprehensive drug coverage statewide by leveraging the state's purchasing power to reduce costs of prescription drug benefits for all state health coverage programs and allow prescription buy-in products to improve access to needed medications.

Minnesota families can't afford to keep paying for prescription drugs that cost more money than they make in a year.



If you want to help AARP fight big PhRMA at the State Capitol and in Washington contact Meghan Redmond to find out more.