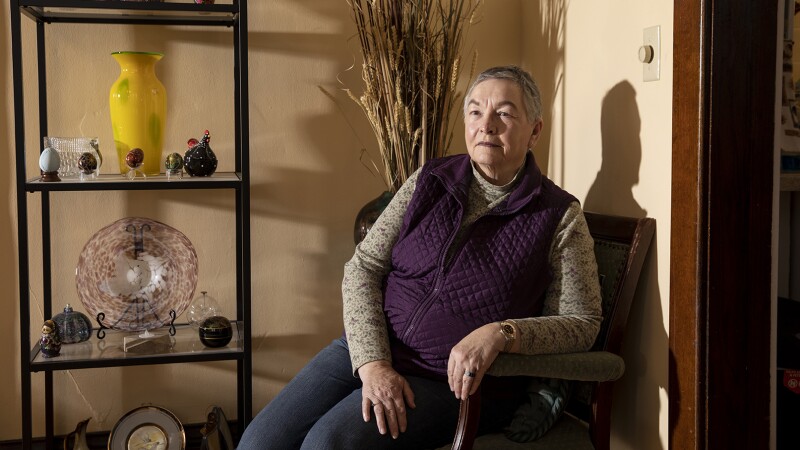 Claire Henn had been doing well on the brand-name drug she was taking for rheumatoid arthritis, but then the cost of her monthly infusion jumped from $60 to $1,400.
So the retired fraud investigator, unable to afford the hefty price tag, stopped taking it. Her hands became so inflamed that she struggled to lift a fork.
"I lost the use of my body," said Henn, 73, of St. Paul.
Older adults like Henn are particularly vulnerable to escalating drug prices because they often have limited incomes and take more medications on average. But Americans of all ages are feeling the squeeze.
A recent AARP study found that, on average, 28 percent of pre-Medicare-age adults say they aren't adhering to their prescriptions as written because of the cost. Instead, they are skipping doses, putting off getting refills and asking their doctors for cheaper alternatives.
Numerous states are taking action to address the issue with new laws, state budget provisions and executive orders by governors requiring greater price transparency from pharmaceutical companies and allowing the importation of medications from other countries, among other actions.
In Minnesota, AARP is backing six pieces of state legislation aimed at eliminating price gouging and reining in rising health care costs.
"Thirty years ago the public was outraged over a drug that cost less than $10,000, but today we have drugs approaching the million-dollar mark," said Mary Jo George, AARP Minnesota advocacy director.
The measures would give the state attorney general the power to levy fines; create a commission to regulate drug prices; enhance the state's purchasing power; provide emergency funds to cover insulin costs; and force drugmakers to be transparent and justify large increases.
Lawmakers will consider the bills when the 2020 legislative session kicks off in February.
Rate-setting panel proposed
One measure would bar drug manufacturers from charging "unconscionable" prices and give the attorney general more enforcement power over bad actors, including the ability to levy financial penalties.
"We're focusing on companies buying up patents or buying the rights to a drug and jacking up the price just because they can," said bill sponsor Rep. John Lesch (D-St. Paul). "Insulin is as essential as water to the people who need it, and the drug companies are exploiting that."
A second bill would create a commission charged with setting ceiling prices of newly released drugs and certain ones already on the market.
"The only reason we pay so much more than Canada or Sweden or England is that we won't regulate drug prices," said bill sponsor Sen. Scott Jensen (R-Chaska), who is also a doctor. "We need a ceiling so we have some semblance of sanity and fairness in the marketplace."
Lesch's measure failed to pass the Senate last year, and Jensen's didn't receive a committee hearing. Both face opposition from the pharmaceutical industry, which argues price increases of existing drugs are needed to cover the cost of developing new ones.
AARP Minnesota wants members to share their drug-price stories to persuade lawmakers to curb costs. Call 866-554-5381, between 8 a.m. and 5 p.m., or email aarpmn@aarp.org.
Nationally, AARP is pushing Congress to take action as part of its Stop Rx Greed campaign. It supports allowing Medicare to negotiate drug prices, capping out-of-pocket costs and increasing access to lower-price generics.
This month, the House of Representatives approved and sent to the Senate a bill that would lower drug costs for Medicare Part D enrollees by requiring the program to negotiate prices and cap out-of-pocket expenses. A preliminary analysis found that the measure would save Medicare $345 billion over 10 years.
For Henn, help finally came in the form of a charity that helps cover the cost of her medication—three years after first having to stop treatment.
"But I have to reapply for the subsidy each year, and I'm never sure whether it will be approved or not," she said. "Nobody should have to go through this."
Mary Van Beusekom is a writer living in Excelsior, Minnesota.
More on Drug Prices