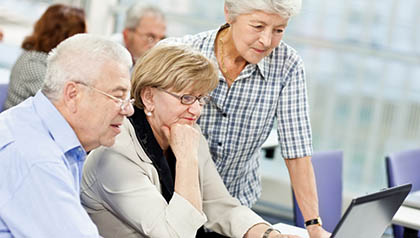 The AARP Information Center in Omaha is offering classes for people who want to get comfortable with using a computer or tablet to send email and navigate the Internet.

The classes are free and open to the public. AARP membership is not required. People who never learned to use computers in a classroom or on the job are welcome, as are those who have a little experience but want to freshen their skills.

With enrollment limited to eight people per class and spaces filled on a first-come, first-served basis, the classes are consistently in high demand. For more information or to register, call the volunteer-run information center at 402-398-9568.