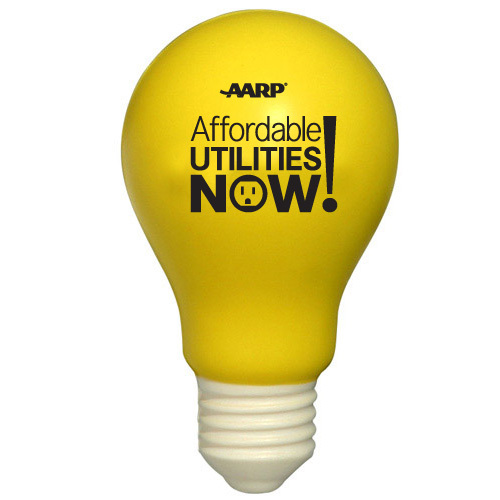 Interested members of the press should contact David Irwin: dirwin@aarp.org/212-407-3718.
Three-quarters of 18+ in NY Say Lawmakers Not Doing Enough to Help – Majority Want Consumer Advocate Office with Teeth
ALBANY, New York – New York residents pay some of the highest energy bills in the nation – and they are sick of it. According to a new AARP survey conducted by Siena pollsters released today, New Yorkers 18+ want to change the game and level the playing field in utility rate hike and complex regulatory cases – and they don't feel their lawmakers are helping.

The AARP survey finds strong support for legislation creating an independent utility consumer advocate office to represent the interests of New York residential ratepayers before the state's Public Service Commission (PSC) in rate hike and regulatory issues, including those in the telecom industry. 40 other states in the nation have established such offices.

"New Yorkers are getting hammered by soaring energy bills and utility companies have the money, resources and muscle to push these bills even higher with another rate hike. Consumers lack, literally, all of those tools in New York State, and it's time to change the game," said Beth Finkel, State Director for AARP in New York. "This survey found New Yorkers are sick and tired of soaring bills and they want their lawmakers to do something about it. New York has got to catch up with the rest of the nation."

Key findings from the AARP survey of New Yorkers 18+:

72% are concerned about energy rates going up.
76% say New York consumers' interests aren't represented in rate cases.
75% don't feel their elected officials are doing enough to help when rates increase.
75% support creating a utility consumer advocate office in New York.
Legislation setting up an independent utility consumer advocate office in New York, Assembly Bill 6239 sponsored by Assemblyman Jeff Dinowitz (D-Bronx) and Senate Bill 4550 sponsored by Senator Diane Savino (D-Staten Island), has recently been introduced in the state legislature.

"AARP commends Assemblyman Dinowitz and Senator Savino for their leadership on this issue and for taking a stand to ensure consumers' voices are heard with the force they should be," added Finkel. "The PSC's regulatory proceedings will continue to be flawed without the full residential ratepayer representation by an independent consumer advocate this legislation provides."

The full AARP utility survey can be found online here: http://bit.ly/ZzelFD.

Follow us on Twitter: @AARPNY and Facebook: AARP New York



AARP is a nonprofit, nonpartisan organization with a membership that helps people 50+ have independence, choice and control in ways that are beneficial and affordable to them and society as a whole. AARP does not endorse candidates for public office or make contributions to either political campaigns or candidates. We produce AARP The Magazine, the definitive voice for 50+ Americans and the world's largest-circulation magazine with over 35.1 million readers; AARP Bulletin, the go-to news source for AARP's millions of members and Americans 50+; AARP VIVA, the only bilingual U.S. publication dedicated exclusively to the 50+ Hispanic community; and our website, AARP.org. AARP Foundation is an affiliated charity that provides security, protection, and empowerment to older persons in need with support from thousands of volunteers, donors, and sponsors. We have staffed offices in all 50 states, the District of Columbia, Puerto Rico, and the U.S. Virgin Islands.

####