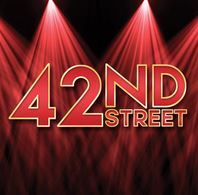 The quintessential backstage musical comedy classic, 42nd Street, is the song and dance fable of Broadway with an American dream story and includes some of the greatest songs ever written – We're In the Money, Lullaby of Broadway, Shuffle Off to Buffalo, I Only Have Eyes for You, and 42nd Street.

The Palace Theatre is offering AARP members and their guests a $10 Adult ticket discount to this long-running hit. The discounted performances will be held June 1 through June 23 at The Palace Theatre, 80 Hanover Street, in downtown Manchester. There are both 2:00 pm and 7:30 pm performances.

42nd Street tells the story of starry-eyed Peggy Sawyer who arrives in New York City from her Allentown home armed with her tap shoes and big dreams. Peggy's talent catches the eye of legendary Broadway director Julian Marsh, who gives her a spot in the chorus of Pretty Lady, his newest show.

The Pretty Lady Star Dorothy Buck – the classic Broadway diva – is injured during the show's previews. Pretty Lady looks like it will have to close, until a new girl talented enough to lead the show can be found.

AARP members and their guests can purchase discounted tickets online or by calling 603 668 5588. Tickets can also be purchased in the box office. To receive the $10 per Adult ticket discount, use the code ACTIVE.

Come see what happens next in 42nd Street, with its crowd-pleasing tap dances and show-stopping production numbers.