AARP New Hampshire
Stay up-to-date with newsworthy information for Granite Staters 50+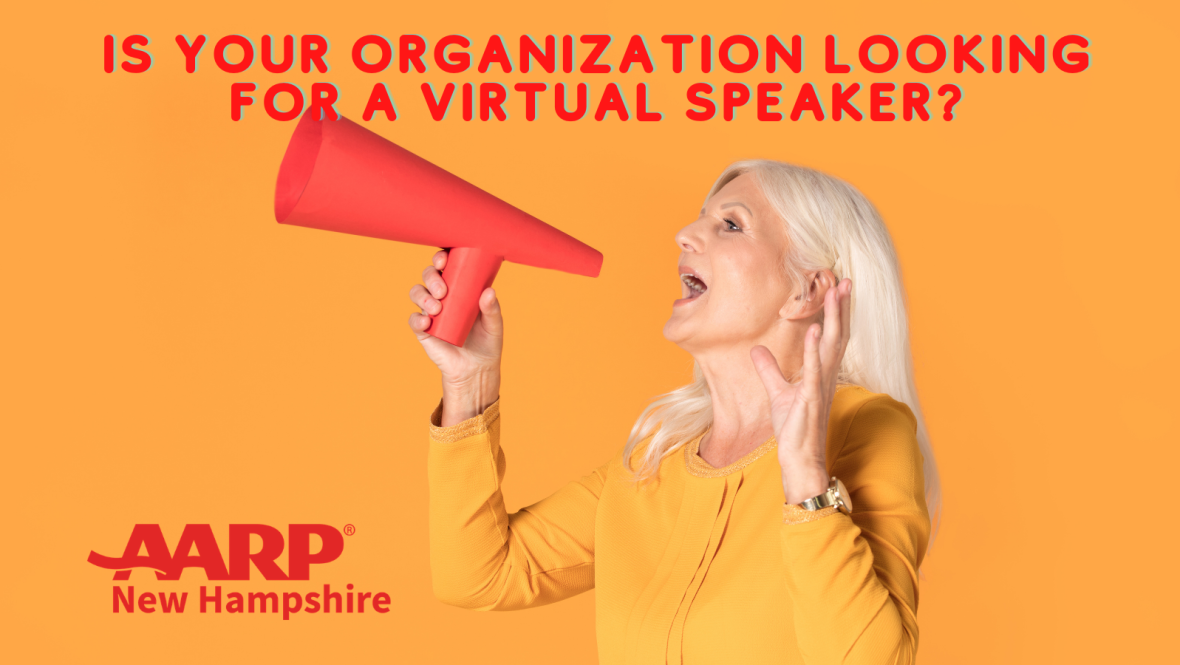 MAR 17, 2021
Is your organization looking for a virtual presentation? We can help!
OCT 25, 2021
This online program is presented by the Seacoast Chapter of the NH Audubon.
OCT 25, 2021
Scammers steal billions of dollars from unsuspecting consumers every year. The impact on victims and their families can be financially and emotionally devastating, especially for older Americans.
OCT 22, 2021
A guide to where, when and how to get a COVID-19 vaccine or booster.
Search AARP New Hampshire