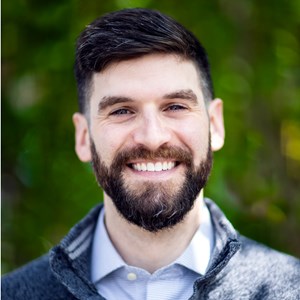 We're pleased to announce that Michael Padmore joins the organization this week as the Associate State Director of Advocacy and Outreach.

Mike brings extensive experience in strategic campaigns development, volunteer engagement, relationship building and Granite State politics.

Mike has spent his career organizing different communities to impact policy change. He worked most recently for the NH Medical Society as their Director of Advocacy where he coordinated NH's physician community to advocate on behalf of key health care issues, such as Medicaid Expansion, prescription drug reform, and access to telehealth services.

"AARP plays a crucial role in fighting for a broad range of policy areas that impact New Hampshire's 50+ community to help them age and live better," said Mike. "I'm incredibly excited to meet AARP's renowned volunteers who have been moving these policies forward and learn how I can help bolster their advocacy efforts. It's such an honor to have the opportunity to be part of an organization that has a reputation for achieving ambitious goals and shares my values."

Mike graduated from Rowan University where he earned a BS in Political Science. He can be reached at mpadmore@aarp.org.