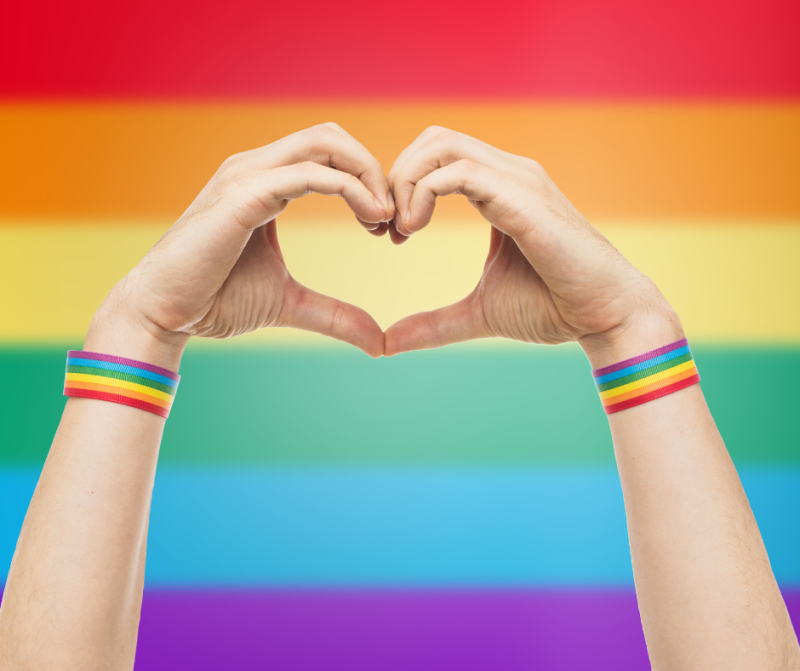 This October, to help commemorate LGBTQ+ History Month, join AARP and The Outwords Archive with elders from Massachusetts, Maine, and Vermont in a lively conversation on October 28 at 12 pm. What can our shared LGBTQ+ history teach us about how to move forward? With bisexual activist, safer sex advocate, and folk musician BobBi Keppel; disabled writer, arts administrator, and Vermont legislator John Killacky; and corporate leader and marriage equality advocate David Wilson.

This online event is FREE but you must register here: bit.ly/aarpnewengland


Event Panelist Bios

John R. Killacky currently serves in the Vermont House of Representatives. Previously he was executive director of Flynn Center for the Performing Arts, program officer for arts and culture at San Francisco Foundation, executive director of Yerba Buena Center for the Arts, and curator of performing arts for Walker Art Center. Other past positions include program officer at Pew Charitable Trusts, general manager of PepsiCo SUMMERFARE, and managing director of the Trisha Brown and Laura Dean dance companies. He received the First Bank Award Sally Ordway Irvine Award in Artistic Vision, William Dawson Award for Programming Excellence from the Association of Performing Arts Presenters, Dance USA's Ernie Award as an unsung hero, Fan Taylor Distinguished Service Award for Exemplary Service to the Field of Professional Presenting, and Vermont Arts Council's Kannenstine Award for Arts Advocacy. He co-edited the Lambda Literary Award-winning anthology, Queer Crips: Disabled Gay Men and Their Stories and his new book is, because art: commentary, critique, & conversation.

David Wilson After earning a B.S. and MBA from Northeastern University, David embarked on a 30-year career with Verizon Communications serving in a number of middle and senior management positions across New England and New York. David began a second 10-year career with Spaulding and Sly, Colliers, a National Real Estate Development Company where he served as the Vice President for Facility and Property management services. Following his retirement, David and his husband, Rob Compton, moved to Provincetown in 2015. David joined The Provincetown Theater Board in 2016 and was elected President of the board in 2017 to the present. In addition, David has been a member of the Outer Cape Health Services board, The Human Rights Campaign, MassEquality, and the Gay and Lesbian Advocates and Defenders board. In 2001, David and Rob became one of the seven plaintiff couples in the Goodridge vs. The Commonwealth of MA equal marriage lawsuit. After the case was won in 2003, David and Rob were married on May 17, 2004, which was the first day of legal same-sex marriages in MA. They are the proud parents of five adult children, twelve grandchildren and three great-grandchildren.

BobBi (Barbara) Keppel was a social worker for nearly 30 years. Of all her accomplishments within the bisexual community, BobBi is most proud of creating the Sexual and Affectional Orientation and Identity Scales (SAOIS) with Alan Hamilton. SAOIS draws on the Kinsey and Klein scales of sexual orientation to help users map out their sexuality across time. She uses the model in workshops, classes, and seminars to demonstrate the variety of sexual identities. In 1991, BobBi contributed to the anthology Bi Any Other Name: Bisexual People Speak Out. That same year, she co-founded the Unitarian Universalist Bisexual Network, which later merged into Interweave, the Unitarian Universalist queer organization. From 1999-2005, she was a safer sex advisor for the Bisexual Health Project in Boston, MA. In 2003, she was the first safer sex presenter at the American Association of Marriage and Family Therapists' conference. She also presented on safer sex at the National Joint Conference on Aging in 2004. BobBi is also a devoted fan of folk music. In 1962, she co-founded the Omaha Folk Song Society. BobBi currently lives in Portland, Maine, where she is a member of The Harbour Singers, a hospice choir that sings to people in end-of-life care.