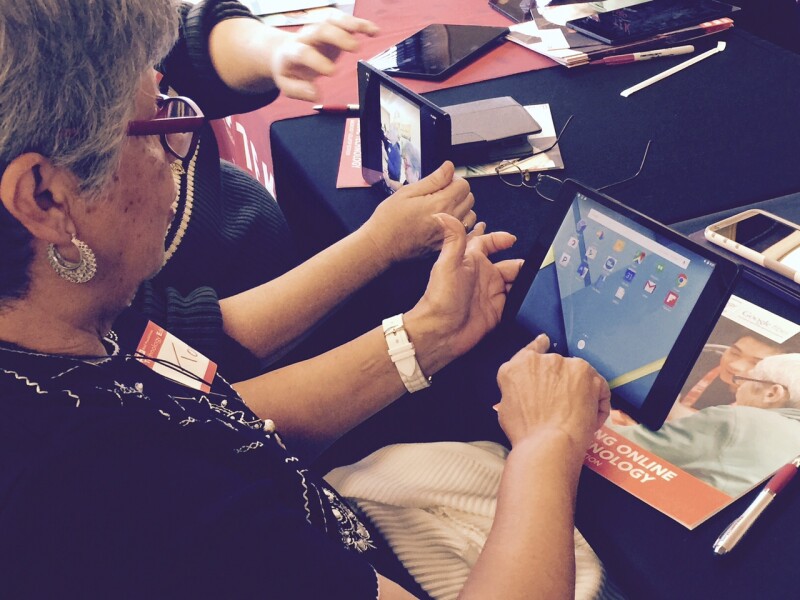 Looks what's coming to Manchester on Saturday, July 15: FREE hands-on workshops for those who want to get the most out of their iPads.

It's all part of the AARP TEK program (Technology, Education, Knowledge) with friendly TEK guides available to answer your questions and provide one-on-one help.

Choose from four different workshops, all offered on July 15. Registration is required. You can register online or by calling 1 866 591 8105.

Featured iPad workshops include:

Intro to iPad: Beginner Workshop
10:00 am to 11:30 am
Discover the iPad's capabilities. If you're new to mobile technology or in need of a refresher, our introductory course is a great starting point.

Texting – Learn the technique, learn the language
Photos and Videos – Learn to capture the moment and snap a selfie
Apps – What they are, how to download them
Beyond the Basics – iPad: Intermediate Workshop
12:30 pm to 1:30 pm
Master your iPad. Meet Siri, fancy up your photos, manage messages and more! If you've conquered the basics and want to experience the full capability of the iPad, our intermediate workshop is for you.

Maps – Never lose your way, this navigation app has you covered
Voice Dictation – A hands-free way to handle business
iCloud Photo Albums – Share your photos and access them anywhere
Online Safety – iPad: Beginner Workshop
2:30 pm to 3:30 pm
Have you ever received a questionable email or pop-up message? Empower yourself with the skills to identify and avoid the most common online scams.

Password Strategies – Create guess-proof passwords
Avoid "Phishing" Scams – Identify "clickbait" tactics
Avoid Identity Theft – Safeguard your personal information
Sharing Safely on Facebook – iPad: Intermediate Workshop
4:30 pm to 5:30 pm
Connect with family and friends, share status updates, and join the conversation, all on the world's largest social media network. Please bring your Facebook login and password!

Status Updates – Say hello and share a picture or video
Sharing Settings – Know who can see your information
Privacy Policy – Stay up-to-date with the latest changes
Location:
The Falls Event Center
Niagara Room
21 Front Street
Manchester, NH 03102
Directions

If you want to get the most out of your iPad, please join us! Reserve your seat today by calling 1 866 591 8105 or going online.

Can't make it in person? Learn more online at www.aarp.org/academy .