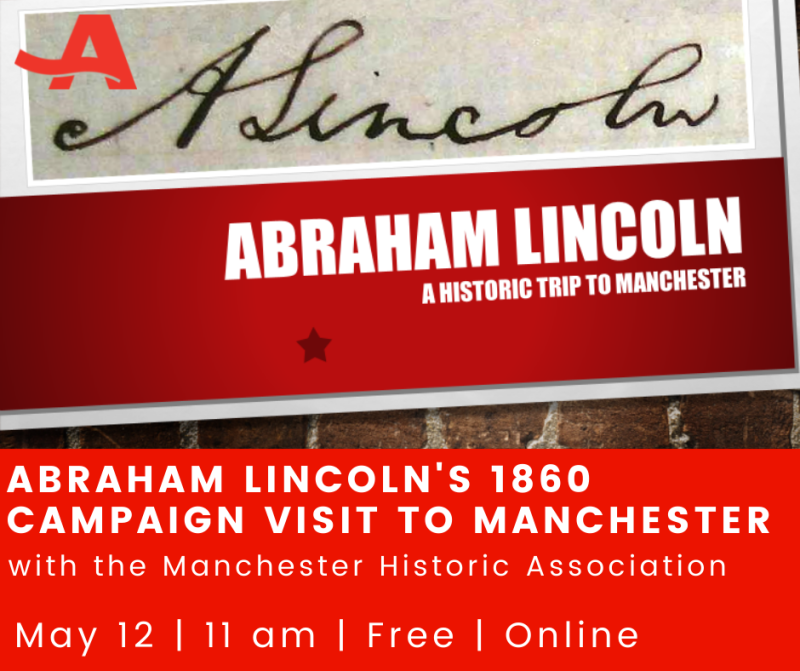 All aboard, presidential history buffs!

On March 1, 1860, a potential Presidential candidate named Abraham Lincoln arrived by train in Manchester, NH.

Before he departed the following day, he had been introduced as "The next President of the United States." Who made that prophetic introduction?

Join us on May 12 at 11 am for this on-line presentation and get the answer from Kristy Ellsworth, museum educator for the Manchester Historic Association.

This event is free but registration is required here.