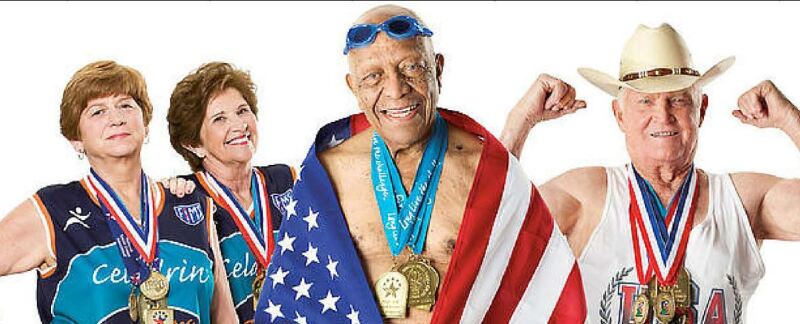 Mark your calendar for the Age of Champions Health Fair and Film Screening! It's all on April 23 at the UNH Field House, in Durham. Doors open at 8:30; the event runs from 9:00 to noon.
Brought to you by the Center of Aging and Community Living at UNH, AARP New Hampshire and others, the Age of Champions is designed to educate the university community and public on what it means to actively age. The event is free and open to the public.
What will you find? Prizes, raffles, vendor booths, student booths, health assessments, film screening and exercise classes. You'll not only gather resources for healthy, active living, but learn practical life applications to help you along the way. The event starts with Opening Ceremonies with a message from keynote Mary Lou Fuller. Three citizens – who exemplify engagement and active living -- will then be given Inspiration Awards.
Throughout the morning, visit the health fair with student booths and vendors and a film festival showing two films: Age of Champions and Young@Heart. There's more! Students and faculty will present research, perform assessments and share skills for developing or maintaining active living.
Want more information? Check out Age of Champions Health Fair & Healthy Living website. Join others in your community for a fun event dedicated to engaged, active and healthy living!
(Photo provided by UNH)