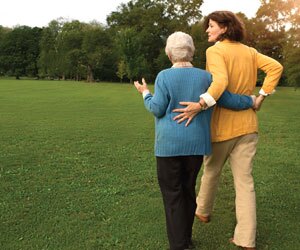 The following information is being reprinted -- with permission -- from New Hampshire Union Leader's Senior News column (April 6, 2015).

Special cafes for people with Alzheimer's disease and other forms of dementia, along with their families, are offered at a variety of sites in New Hampshire. The cafes vary but each offers families a blend of social time and support in safe and relaxed environments.

Atkinson: Alzheimer's Café is held at the Atkinson Country Club, 85 Country Club Drive, 10 to noon the third Monday of the month, weather permitting. Free. Refreshments served. No reservations necessary. Call 819-4599.

Concord: The Capital Area Memory Café is the third Wednesday from 2 to 4 pm at Granite Ledges of Concord, 151 Langley Parkway. A collaboration of Concord Hospital, Concord Regional Visiting Nurse Association, Dartmouth-Hitchcock Concord, and Granite Ledges. Call 230-5675 or email Jennifer.Brechtel@crvna.org

Dover: A Memory Café is held 11:00 to noon, the second Wednesday of each month, hosted by Wentworth Homecare & Hospice at the Wentworth Home, 795 Central Avenue. Free. RSVP to Kirstin Swanson at 516 8824.

Dover: Children's Museum of New Hampshire, 6 Washington Street, has an Alzheimer's Café from 2 to 4 pm the third Thursday. Reservations aren't needed. Café is free but donations accepted. Call Paula Rais, 742-2002 ext. 104 or email paula@childrens-museum.org.

Exeter: The Alzheimer's Café at Exeter Senior Center, 30 Court St., is from 2 to 4 pm the second Tuesday. Free. Call 580-1595 or email seacoast@homewatchcaregivers.com.

Lebanon: The Upper Valley Memory Café is from 10 to noon one Saturday a month at the Novell Building, the Dartmouth Institute, 30 Lafayette St. Registration not necessary. Contact Dartmouth-Hitchcock Aging Resource Center at 653 3460 or AgingCenter@hitchcock.org.

Manchester: Memory Lane Café at the William B. Cashin Senior Activity Center, 151 Douglas Street, is offered the fourth Wednesday from 10 to 11:30 am. Each café is sponsored by a local organization that provides information and a light lunch. Reservations are suggested but drop-ins are welcome. Contact Shirley Gordon at 647-6390 or shirlgrdn@yahoo.com.

Manchester: Currier Museum of Art, 150 Ash Street, has an Alzheimer's Café from 2 to 4 pm the second Wednesday. Free. Call senior educator Jane Oneail at 669-6144 ext. 149 or email joneail@currier.org.

Nashua: Nashua Public Library, 2 Court Street, offers a Memory Café in its theatre from 2 to 3:30 pm the third Friday. Free refreshments and activities centered on monthly theme. Sponsored by Home Health and Hospice Care and the library. Contact Carol Luers Eyman, 589-4610 or carol.eyman@nashualibrary.org or go to www.tinyurl.com/nplevents.

Peterborough: Summerhill Assisted Living and Memory Care Community, 183 Old Dublin Road, hosts a free café in its pub from 2 to 3 pm the first Thursday. Free. Reservations not required, but helpful. Call 924-6238 or go to summerhillal.com.

Portsmouth: Families First Health and Support Center, in collaboration with The Mark Wentworth Home and the city of Portsmouth, has an Alzheimer's Café from 1 to 3 pm the fourth Monday at Portsmouth Public Library, 175 Parrot Avenue. Refreshments included. Reservations aren't needed. Free. Call 610 4433 or email bchute@cityofportsmouth.com.