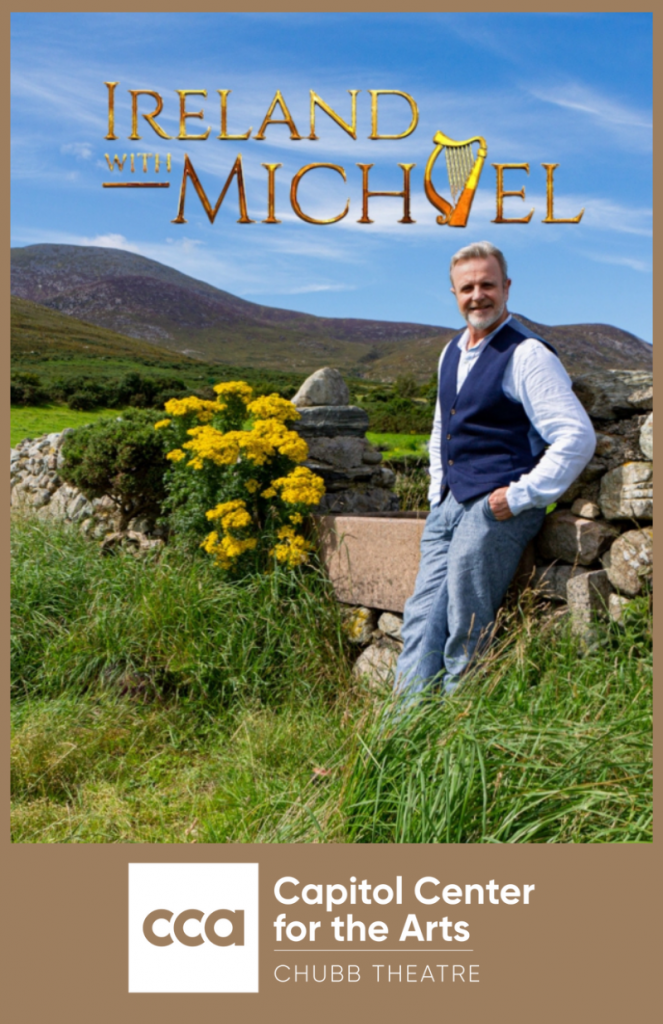 Get ready for a trip across the Atlantic for a stunning time in Ireland!

Join AARP New Hampshire for Ireland With Michael!

LIVE is a celebration of Irish culture and music at The Capital Center for the Arts on March 23 at 8 pm.

Michael will share his personal connection to songs and stories of his home county, his love of traditional music backed by his immensely talented band and world champion Irish dancers.

AARP is offering a special discount to this multi-media performance. Just use code SHAMROCK when ordering your tickets. The $5 off promo code for AARP members can be used online or when calling the box office to get $5 off 2nd or 3rd tier priced tickets.

To order your tickets online, click here!

Enjoy your immersive (and music-filled) journey to the Emerald Isle!