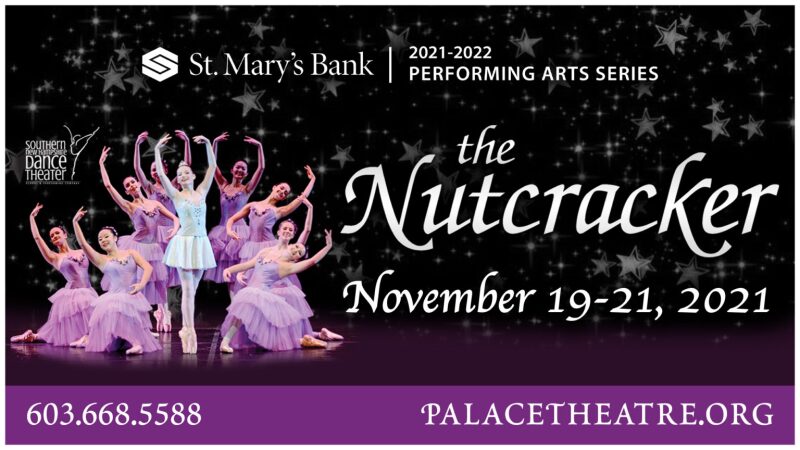 It's Christmas: the best time of year for toys and stories. But all over the world, the magic of Make Believe is fading. Only the toys know the truth: the Queen and King of Mice have stolen the Christmas Star and used its magic to turn the Prince of Make Believe into a wooden Nutcracker. Can Clara and her brother Fritz bring the Nutcracker back to life, help him defeat the House of Mouse, and restore him to the throne? First, they must believe…

The Palace Theatre is offering AARP members and their guests a $10 per adult ticket discount for The Nutcracker playing November 19-21 at The Palace Theatre, 80 Hanover Street, in downtown Manchester. Performances will be held at 2 and 7:30 pm.

AARP members and their guests can purchase tickets online at www.palacetheatre.org/buy-tickets/ or by calling 603 668 5588. Tickets can also be purchased at the box office. To receive the $10 per adult ticket discount, use the code ACTIVE.

Don't miss this ballet classic!