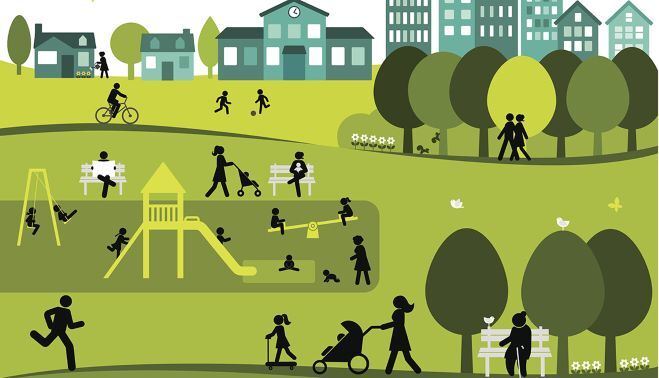 Communities across New Hampshire are working each and every day to become more livable for residents of all ages.

In support of that work, AARP is excited to be able to provide funding to organizations through the AARP Community Challenge Grant, now in its third year. These "quick action" grants are being distributed to 159 organizations, with at least one in every state, Washington DC, Puerto Rico and the US Virgin Islands. And five right here in New Hampshire.

The Community Challenge grants fund innovative projects that can inspire change in areas such as transportation, open spaces, housing, smart cities and more.

Here in New Hampshire, the five grant recipients include:

· Marion Gerrish Community Center in Derry. In an effort to further promote community bonding and to encourage multi-generational connections, this project will purchase several outdoor yard games such as cornhole, bocce, chess, jenga, connect four, and others for use around the Community Center.
· Friends of the Goffstown Rail Trail. The new wayfinding and informational signage will help make the community's trail rail safer for users of all ages, as well as provide helpful destination information and enhance safety at road crossing situations.
· HomeShare Mount Washington Valley – Gibson in North Conway. To build a website to inform and facilitate HomeShare matches between homeowners with extra living space and homeseekers willing to live in shared spaces.
· Town of Londonderry. This project will install ten park benches throughout the Town Common and Kent Allen Town Forest to enhance accessibility to public open spaces for people of all ages.
· Upper Valley Lake Sunapee Regional Planning Commission in Lebanon. This project will develop an Open Data Portal to host data and maps in an accessible and interactive framework that encourages community engagement and dialogue around housing, particularly for the needs of underserved groups.

The Community Challenge is part of AARP's nationwide work on livable communities, which supports the efforts of neighborhoods, towns, cities and counties across the country to become great places for all residents. We believe that communities should provide safe, walkable streets; affordable and accessible housing and transportation options; access to needed services; and opportunities for residents to participate in community life.

To learn more about the work being funded by the AARP Community Challenge both here in New Hampshire as well as across the nation, visit aarp.org/CommunityChallenge. And to learn more about how AARP is working to make communities across the Granite State – and across the US – more livable for all residents, visit aarp.org/livable.