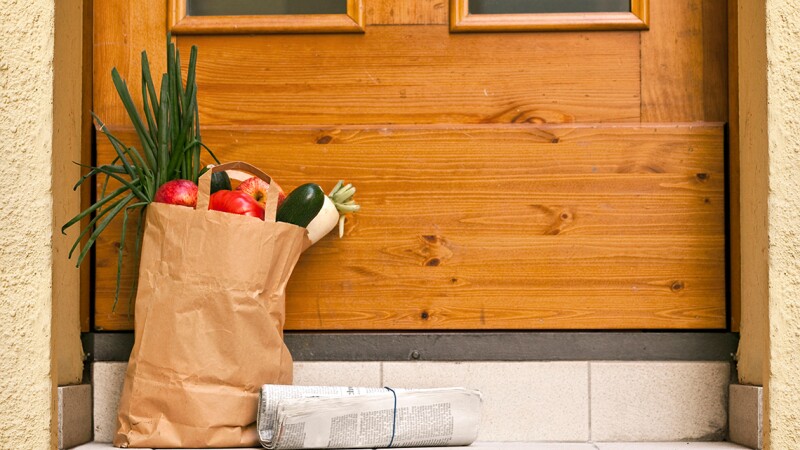 In the face of the coronavirus pandemic, New Hampshire is providing information and resources to help older Granite Staters and those caring for them to protect themselves from the virus and help prevent it from spreading to others.

**On May 1, Governor Sununu announced the NH Stay At Home Order 2.0. that will in effect until May 31, 2020**

If you have coronavirus symptoms, call your health care provider or local public health department to figure out if you could — and should — get tested. Signs of the virus are a dry cough, fever and shortness of breath. (Read more about coronavirus and how to stay safe.)

Anyone worried they have contracted COVID-19 should call their primary care doctor or visit an urgent care clinic to be evaluated by a doctor.

Up-to-Date State & Local Health Information:

Food Assistance Resources:

Families in Transition-New Horizons Pantry (Manchester)The Families in Transition-New Horizons pantry is working to distribute nonperishable boxes of food to Manchester residents who are income-eligible. In order to promote safety and prevent the spread of COVID-19, boxes are being distributed by appointment only. To receive a box you MUST call 603-641-9441 ext. 221.
Contact Your Local Meals on Wheels
Belknap-Merrimack Counties
Carroll County
Cheshire County
Coos County
Grafton County
Hillsborough County
Rockingham County
Strafford County
Sullivan County--603.543.3072


NH Food Stamp Program (SNAP)
The NH SNAP Program is about good nutrition and health. It provides eligible people with benefits to buy food items at grocery stores, farmers markets and other approved food retailers.

Unemployment Benefits:

Grocery Stores:

Some grocery store chains, such as Market Basket, Whole Foods, Shaw's, Aldi, and Hannaford are offering early-morning shopping hours just for older Granite Staters. Most grocery stores have changed hours and delivery and pickup service policies, so check store websites.
AARP Community Connections
Neighbors Helping Neighbors. We may be isolated, but we don't have to be alone. Across the country, people are informally organizing online mutual aid groups to stay connected, share ideas, and help those affected by the Coronavirus. Whether you want to start a group, find a group, or get assistance yourself, this directory will help you connect with your community.

Caregiving Resources
Expert Advice on Daily Activities During Coronavirus
Steps for Caregivers Worried About Coronavirus Exposure
Look for Backup As You Assess Your Coronavirus Plan
Caregivers and Coronavirus: Dealing with Isolation
How to Fight the Loneliness of Social Isolation

Driver's Licences
As of Thursday, March 19, the NH Department of Motor Vehicles transitioned to phone and online services. All walk-in services are paused. As of Monday, March 23, limited walk-in services are available only by appointment at Concord, Dover, Manchester, Newport, and Twin Mountain.

NH Elected Officials' Facebook Pages
Governor Sununu
Senator Shaheen
Senator Hassan
Congresswoman Kuster
Congressman Pappas

In the News--WMUR
Provides a roundup of local information, action taken by Governor Sununu and more. You can also sign up for their coronavirus newsletter: https://www.wmur.com/article/sign-up-for-our-coronavirus-newsletter/31747237

NH Volunteer Opportunities
During this difficult time, volunteers are needed to ease the community challenges. To volunteer, please visit nhresponds.org or volunteernh.org.

Refugee Services:
Overcomers Refugee Services

NH Center for Non Profits Resource List:
NH Center for Non Profits


National Resources:


AARP--Caregiving tips, travel advice, general information, combating anxiety and loneliness and more: www.aarp.org/coronavirus
AARP Caregivers Phone Line--To help caregivers, AARP has a dedicated, toll-free family caregiving line for people looking after a loved one. Agents are available to take calls Monday-Friday, 7 a.m. to 11 p.m. (ET) at 877-333-5885.
Coronavirus.gov--Important information from the Centers for Disease Control and Prevention and The White House: https://www.coronavirus.gov/
World Health Organization--Important information from the World Health Organization. https://www.who.int/
Centers for Disease Control and Prevention--Important information from the Centers for Disease Control and Prevention. cdc.gov/coronavirus
Administration for Community Living--Important information from the Administration for Community Living. https://acl.gov/COVID-19
Weekly Coronavirus AARP Tele-Town Hall--These tele-town halls provide you with the latest news from experts and answers to your questions.