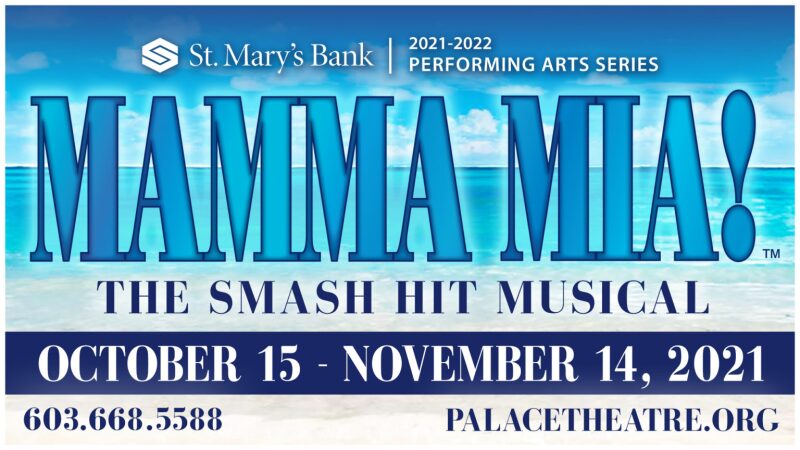 More than 60 million people all around the world have had the time of their life with Mamma Mia! On the eve of her wedding, Sophie sets out to discover the identity of her father, bringing three men from her mother's past back to the island they last visited 20 years ago.

The Palace Theatre is offering AARP members and their guests a $10 per adult ticket discount for Mamma Mia! playing October 15 through November 14 at The Palace Theatre, 80 Hanover Street, in downtown Manchester. Performances will be held at 2 and 7:30 pm.

The story-telling magic of ABBA's timeless songs such as "Dancing Queen", "Take A Chance On Me", and, of course, "Mamma Mia!" propel this enchanting tale of love, laughter and friendship with explosive dancing and non-stop laughter.

AARP members and their guests can purchase tickets online at www.palacetheatre.org/buy-tickets/ or by calling 603 668 5588. Tickets can also be purchased at the box office. To receive the $10 per adult ticket discount, use the code ACTIVE.

Don't miss this ultimate feel-good show! It will have you dancing in the aisles!