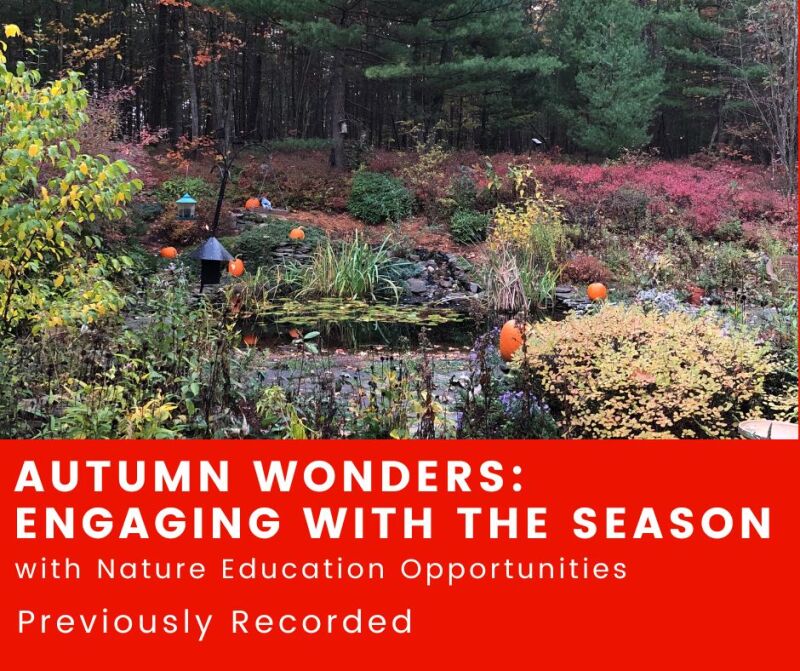 New Hampshire in the fall in spectacular!

Autumn's arrival signals a transition time as the natural world pivots from a busy, productive summer to a season of rest and winter survival.

In this online presentation with AARP New Hampshire and Nature Education Opportunities, we discuss the preparations underway by wildlife and plant systems and explore engaging ways we can enjoy this bountiful time such as:


Fall gardening strategies to create and observe critical wildlife habitat
Fun techniques to bring the natural world inside through terrariums and autumn art
Easy daily activities to connect with nature and awaken your senses!
Get ready to engage with autumn in some fun and creative ways.

About Your Presenter:

Kelly Dwyer, founder of Nature Education Opportunities, is an award-winning environmental educator and certified NH elementary teacher. She has been creating and delivering engaging programming for audiences of all ages for over 15 years. As a certified wellness coach, Kelly also brings a deep understanding of the numerous benefits of connecting with the natural world to reduce stress, improve health and embrace a more mindful approach to life and learning.

An avid gardener and cook, she loves to spend time with her family, which includes her husband and two daughters.

Watch now:
ICYMI Autumn Wonders AARP NH