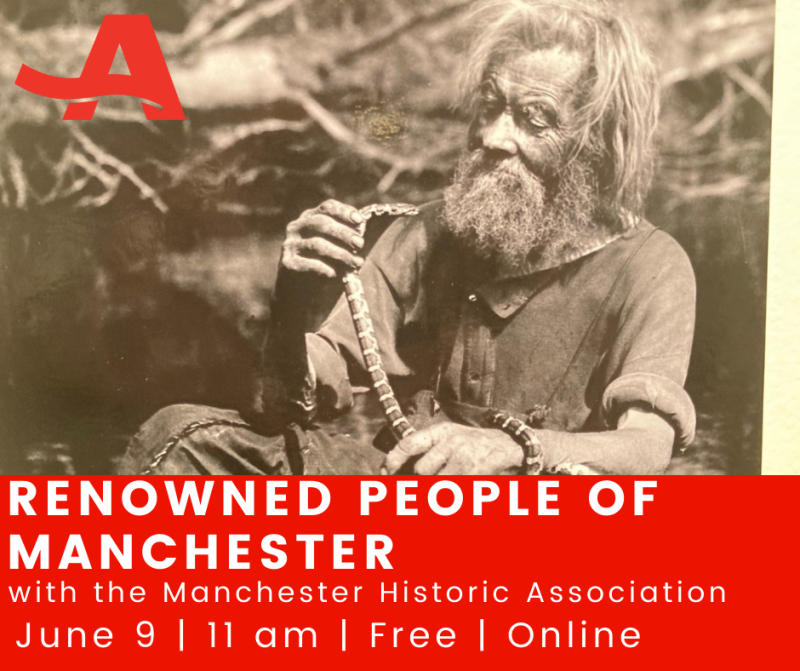 There is no doubt that the City of Manchester has produced some legendary figures throughout its history. Perhaps even some who are eccentric, incredible, and inspiring?

Does anyone come to mind?

See if they made the list at this online presentation on June 9 at 11 am when Daniel Peters, archivist from the Manchester Historic Association, will introduce you to some of the most fascinating characters.

This event is free but registration is required here.