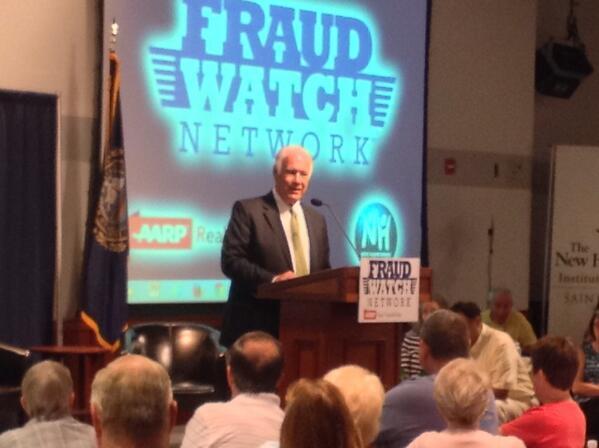 Manchester Mayor Ted Gatsas greeted the 150 AARP members that came to the New Hampshire Institute of Politics on June 24 for AARP's first-ever SCAM JAM. Participants left with more in-depth knowledge of the tactics con artists use; identity theft; credit and debit card fraud; imposter scams; and investment scams.

Mayor Gatsas told the audience of his 88-year-old mother who is often a target of unscrupulous individuals "Luckily, she will call me or my brother before doing anything that would make her a victim of fraud," shared Gatsas.

The Mayor also reminded the group of the 3Rs of fraud: recognize, resist, and report.

Thanks, Mayor Gatsas, for joining the SCAM JAM!