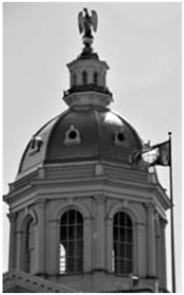 Twenty activists have been chosen as members of New Hampshire Senior Leadership, a collaboration among AARP New Hampshire, Center on Aging and Community Living at UNH, and Dartmouth Centers for Health and Aging. Now in its sixth year, the program is designed to build a state-wide corps of volunteers interested in advocating for people as they age in New Hampshire.

"New Hampshire is aging and with an increasingly older population come individual and community needs such as retirement security, long-term care, caregiving, transportation, housing and health care," said AARP New Hampshire Associate State Director for Advocacy Doug McNutt. "Many of these issues will impact our state and local communities for years to come."

The following participants will receive eight months of training on a wide variety of topics such as the history of aging and aging services, creating livable communities for aging populations, the legislative process, and community engagement.

Canterbury: Alan Hodsdon
Center Harbor: Harry Viens
Concord: Roger Desrosiers, Hyunouk Hong, Kevin Lew-Hanson, Katherine Rogers
Goffstown: Robert "Bob" Mulligan
Hooksett: Carolann Wais
Lebanon: Dan Moriarty
Manchester: Mary Roberge, Theresa Tanous
Nashua: Emile Anderson
Nottingham: Cathering Arnault
Peterborough: Kathleen Allen
Portsmouth: Nancy Andrews
Warner: Patricia Albano
Weare: Frank Oehlschlaeger
West Lebanon: G. Louise "Billi" Gifford
Westmoreland: Cecile Goff
Windham: Mary Elizabeth McGuire


"Upon completion of the program, these advocates for aging issues will represent a strong, cohesive voice for the residents of New Hampshire," added McNutt. "AARP and our partners will continue to offer this program every other year to amplify the voices across the Granite State."

"The New Hampshire Senior Leadership program is a great concept, said Sherri Harden of Goffstown, a member of the class of 2012. "As a group, we can accomplish great things. Continuing our momentum will be crucial as we work to make a difference in the lives of New Hampshire residents."

Educational sessions began in April and will continue through November. The application process for the next program will begin January, 2018. Details can be found on-line at www.aarp.org/nh.