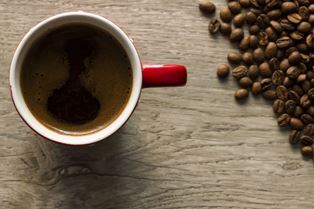 Connect with AARP at one of our Free Coffee Fridays to share your thoughts on building a more livable Seacoast. You'll receive a free coffee, a re-usable coffee sleeve and learn about all that AARP is doing in your community.

The next Free Coffee Friday will be held on Friday, November 2, from 8:00 to 11:00 a.m. at Ani's Bagel Café, 12 Hampton Rd., Exeter. Stop in any time during these three hours and spend a few minutes with us. There is no need to register, just show up and connect with AARP.

We will be hosting Free Coffee Fridays once a month at different coffee shops in communities throughout the Seacoast region. Check back to this blog regularly to see where the next one will be. For more information please email Jeannie Tucker, Associate State Director for Outreach & Advocacy at AARP New Hampshire, at jttucker@aarp.org or call Jeannie at 603-230-4104.