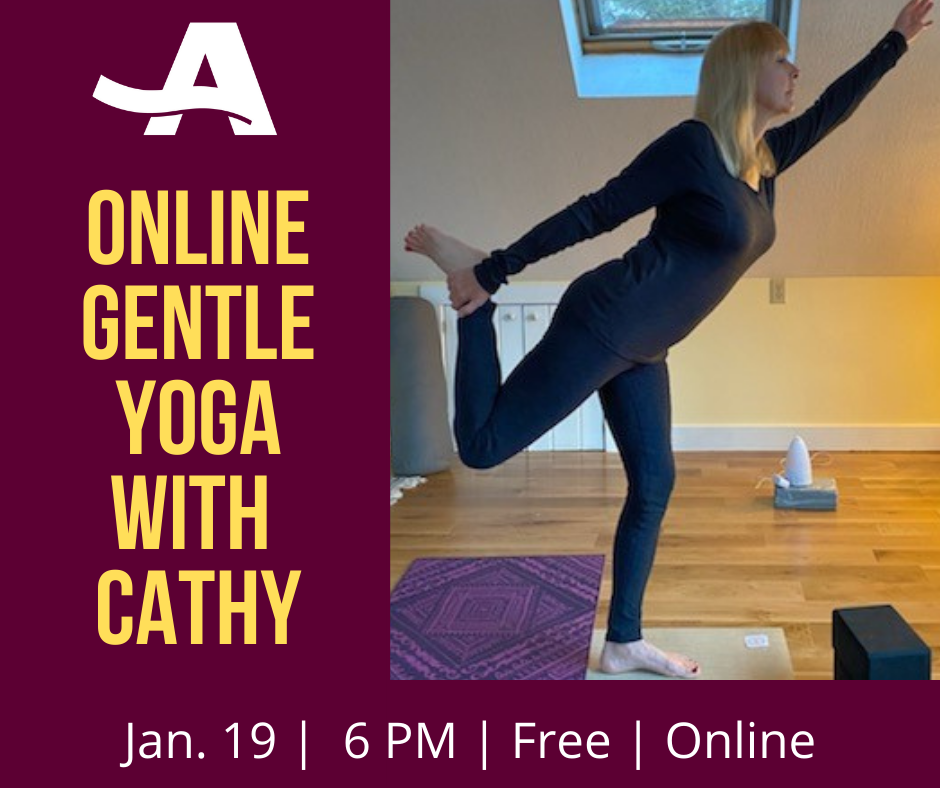 Breathe in. Breathe out. Relax.

The world is stressful right now and we could all use a little bit of a time out. From the comfort of your home via Zoom, join certified yoga instructor Cathy Arnault and AARP New Hampshire for a 60-minute, online gentle yoga class on Wednesday, January 19 at 6 pm.

The class will start with pranayama (meditative breathing) and will progress from seated warm-ups, to warm-ups on the hands and knees, and then to standing asanas (postures). Because this is a gentle class, we will focus on the six movements of the spine and gentle rotations of the joints, as well as gentle stretching and strengthening. This is your practice, so you should only do what feels right in your body. Take care of YOU! The class will end with 5 minutes of savasana, or rest, to help the body to integrate all that it has done. All you will need is a (computer), a mat, a small blanket, and water. Yoga blocks and a strap might be helpful for modifications, but are not required.

This event is free but preregistration is required: https://aarp.cvent.com/Yoga122

WAIVER OF LIABILITY By signing up to participate, and by participating in the AARP New Hampshire Gentle Yoga with Cathy Arnault class to be held on January 19, 2022, I agree that: this waiver of liability shall cover my participation in the Program for all of the 2022 calendar year and that I am physically capable of participating in the Program. I release, discharge and hold harmless AARP and Cathy Arnault, its affiliates, and respective employees, directors, officers and agents from any and all liability, claims, and demands of every kind with respect to, including without limitation, any bodily injury, illness, death, property damage or any other harm, that may arise from my participation in the Program even if caused by the negligence of AARP or Cathy Arnault.