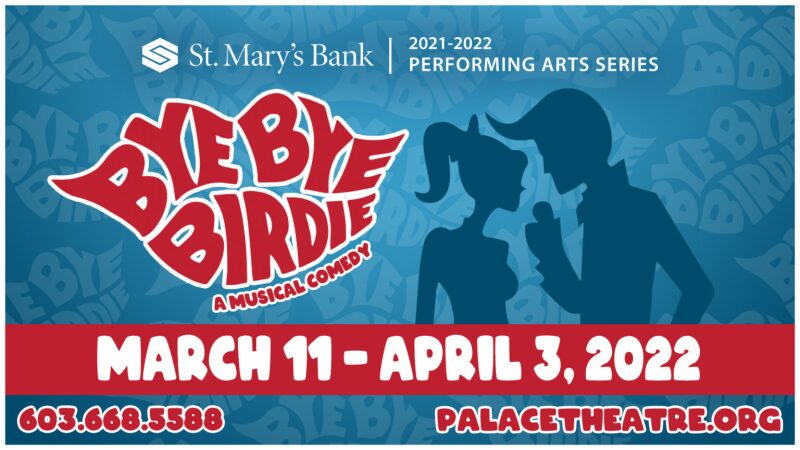 A loving send-up of the 1950s, small-town America, teenagers, and rock & roll, Bye Bye Birdie remains as fresh and vibrant as ever. Teen heartthrob Conrad Birdie has been drafted, so he chooses All-American girl Kim MacAfee for a very public farewell kiss. Featuring a tuneful high-energy score, plenty of great parts for teens, and a hilarious script, Birdie continues to thrill audiences around the world.

The Palace Theatre is offering AARP members and their guests a $10 per adult ticket discount for Bye Bye Birdie playing March 11 to April 3, 2022 at The Palace Theatre, 80 Hanover Street, in downtown Manchester. Performances will be held at 2 and 7:30 pm.

AARP members and their guests can purchase adult tickets online at www.palacetheatre.org/buy-tickets/ or by calling 603 668 5588. Tickets can also be purchased at the box office. To receive the $10 per adult ticket discount, use the code ACTIVE.

Don't miss nostalgic fav!