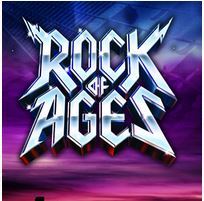 Rock out at The Palace Theatre when Rock of Ages comes to town!

There's more! The Palace Theatre is offering AARP members and their guests a $10 discount to Rock of Ages. The discounted performances will be held March 4 through 26 at The Palace Theatre, 72 Hanover Street, in downtown Manchester. There are both 2:00 and 7:30 pm performances.

Set in 1987 on LA's infamous Sunset Strip, Rock of Ages tells the story of Drew -- a boy from South Detroit -- and Sherrie -- just a small-town girl -- who want to know what love is and find it in the world of sex, drugs and rock 'n roll. Rock of Ages is nothing but a good time as you travel back to the days of big bands, big guitar solos and even bigger hair!

This worldwide hit features 28 scorching rock anthems to keep your fist pumping all night long! Get ready to rock with the songs of Styx, Journey, Bon Jovi, Pat Benatar, Twisted Sister, Steve Perry, Poison and more!

On Thursday, March 24 – from 6:30 to 7:30 pm – there will be a free pre-show reception featuring sweet treats and beverages. AARP members and their guests are encouraged to stop by and meet AARP staff, volunteers and other AARP members.

AARP members and their guests can purchase tickets online or by calling 603 668 5588. Tickets can also be purchased in the box office. To receive the $10 per ticket discount, use the code ACTIVE.