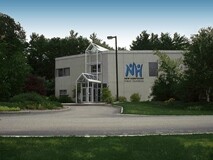 AARP New Hampshire invites you and other AARP members to join us in a discussion designed to get your views on AARP's programs, services, advocacy and volunteer opportunities.

The two-hour program will update you on AARP's work in the seacoast region. And then we turn the program over to you so you can "share your views and help shape our future." As an added bonus, we'll tour the New Hampshire Public Television studio and see what's happening behind the scenes. You may even spot a TV personality or two!

Here are the details:

What:

Share your views, shape our future: A conversation with AARP New Hampshire.
When:

Thursday, June 6, 2013
5:30 to 7:30 pm
A light meal will be served.
Where:

New Hampshire Public Television
268 Mast Road
Durham, NH 03824
RSVP:

Registrations are required for this free program. To RSVP, call 1-877-926-8300 or register on-line.

Mark June 6 on your calendar and join your AARP neighbors and friends for fun, food and a lively conversation. Help AARP shape our work with the 50+ in the Seacoast.