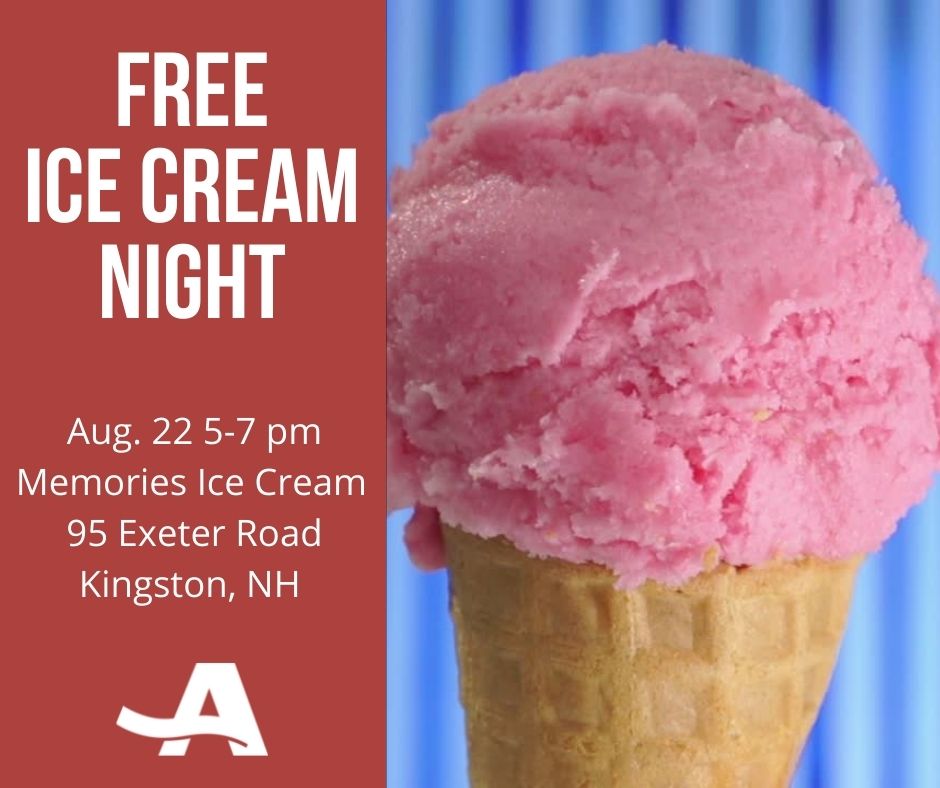 Who doesn't like ice cream? Especially when it's free!

That's what's happening at AARP New Hampshire's upcoming Ice Cream Night in Kingston, when AARP members and one guest can enjoy a free small ice cream, on us. No early birds, please. This event is for AARP members only (and a guest) so don't forget to bring you AARP membership card.

Here's where we're scooping:

Monday, August 22 | 5-7 pm (no early birds, please!)
Memories Ice Cream
95 Exeter Road | Kingston, NH

To save time in line, please register now: https://events.aarp.org/IC-Kingston

Oh, and while you're there, stop by and chat with AARP staff and volunteers and find out about other AARP events in your community.

I scream, you scream, we all scream for ice cream!!