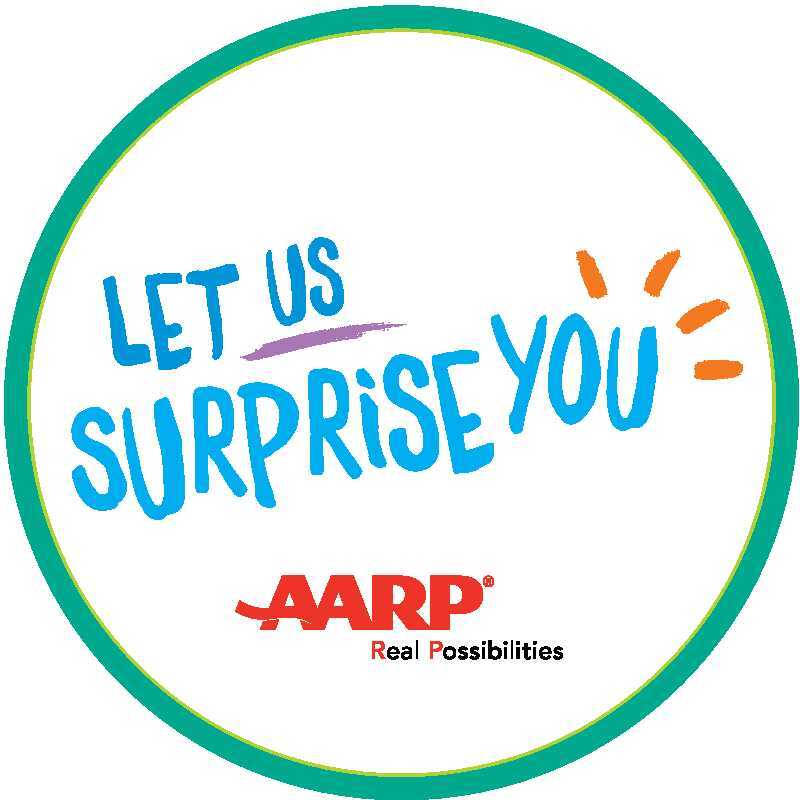 Welcome to 30 Days and 30 Ways! Throughout the month of June, we're surprising you with at least one way each day to connect with us, either in the community or from the comfort of your own home!

Here's Week 2 of the festivities! Check out our blog at the start of each week to learn more!

June 11 - Want to find out the breadth of our events, activities, advocacy and more! Check out our AARP New Hampshire blog, bookmark us, and come back often.



June 12 - Refresh your driving skills with an AARP Smart Driving Course!



June 13 - Looking for a great book for your summer reading list? Check out the national bestseller, Disrupt Aging, a book for anyone who wants to live a life of possibility, connection and growth.



June 14 - So, you want to volunteer with AARP New Hampshire and wonder what's next? Here it is: a new volunteer orientation!



June 15 pt. 1 - Understand the basics of protecting and growing your investments and explore additional income streams in retirement. Register for our Protecting and Growing Your Investments workshop.



June 15 pt. 2 - Discover your own personal "What's Next?" at an AARP Life Reimagined Check-Up.



June 16 - AARP offers a free top frauds and scams presentation to bring to your community group. Send us a request today.



June 17 - Catch a Manchester Transit Authority bus to Hampton Beach – for the annual Sand Sculpture Event -- and meet up with AARP volunteers before the ride as they hand out information and treats!



Are you keeping up? Continue to join us throughout this jam-packed June, and let us surprise you!