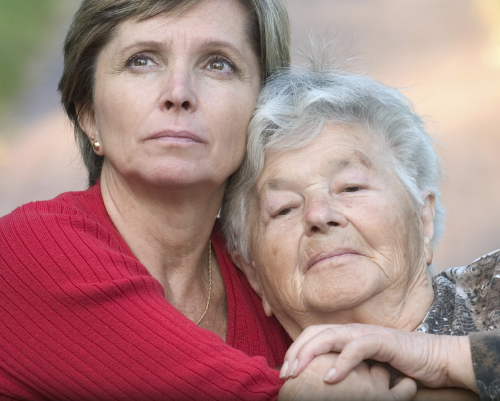 Much more must be done to improve long-term services and supports

A national report card released today on Kentucky's performance on long-term care services and support for seniors, people with physical disabilities and family caregivers places the state at the bottom of the pack, with a rank of 51. This, according to a new, comprehensive state-by-state Scorecard from AARP with support of the nation's leading organizations behind quality long-term care, The Commonwealth Fund and SCAN Foundation.

Raising Expectations 2014: A State Scorecard on Long-Term Services and Supports for Older Adults, People with Physical Disabilities, and Family Caregivers – an update of the inaugural 2011 Scorecard – ranks each state overall and within 26 performance indicators along five key dimensions: affordability and access; choice of setting and provider; quality of life and quality of care; support for family caregivers; and, effective transitions. New indicators this year include length of stay in nursing homes and use of anti-psychotic drugs by nursing homes, raising serious concerns about the quality of institutional care.

Kentucky' 51st overall ranking was broken down as follows:

No. 51 in affordability and access
No. 50 in choice of setting and providers
No. 50 in quality of life and quality of care
No. 46 in support for family caregivers
No. 42 in effective transitions
"The vast majority of older Kentuckians want to live independently, at home, as they age – most with the help of unpaid family caregivers," says Jim Kimbrough, state president of AARP Kentucky, which serves more than 452,000 members age 50 and older in Kentucky. "Even facing tight budgets following the Great Recession, most states made clear progress to help older residents achieve that goal. It's time for Kentucky to step up to the plate, and this Scorecard shows what we have to do."

Today, unpaid family caregivers provide the bulk of care for older Kentuckians, in part because the cost of long-term care remains unaffordable for most middle income families. In Kentucky, more than 730,000 residents help their aging parents, spouses and other loved ones stay at home by providing assistance with bathing and dressing, transportation, finances, complex medical tasks like wound care and injections, and more.

"When it comes to helping older Kentuckians live in the setting of their choice, this silent army of family caregivers assumes the lion's share of responsibility," explains Kimbrough. "Many juggle full-time jobs with their caregiving duties; others provide 24/7 care for their loved ones. With every task they undertake, these family caregivers save the state money by keeping their loved ones out of costly nursing homes – most often paid for by Medicaid. They have earned some basic support."

According to the state Scorecard, many family caregivers (54%) face a degree of stress and worry. That's why AARP Kentucky fought for a resolution tasking the Legislative Research Commission to conduct a study on family caregiving and long-term supports and services in Kentucky. The study will identify existing caregiver programs, polices and resources, develop new ways to help family members continue to provide necessary support for their loved one, interview family caregivers about their needs and wants and develop recommendations on enhancing support.

In addition, caregivers of Kentuckians with diabetes will now be able to administer or assist with the self-administration of necessary medication if they've been trained and have the written authorization of their loved one's health care practitioner.

Unfortunately, Kentucky ranks 50 in increasing the percentage of Medicaid long-term care dollars that support care provided at home and in the community – the care setting that most Kentuckians prefer. The Scorecard spotlights choice of setting and provider as one of the many areas where the state needs to make improvements.

Choice of setting and provider, as measured by the scorecard, includes items such as percent of Medicaid and state-funded LTSS spending going to Home and Community Based Services (HCBS) for older people and adults with physical disabilities, percent of new Medicaid aged/disabled LTSS users first receiving services in the community, number of people participant-directing services, home health and personal care aides and assisted living and residential care units.

AARP Kentucky is working closely with the Cabinet for Health and Family Services to rewrite the Home and Community Based Services (HCBS) waiver to ensure that Kentuckians receiving long-term services and supports through the home and community based service programs have full access to the benefits of community living and the opportunity to receive services in the most integrated setting appropriate.

"There is light at the end of the tunnel," said Kimbrough. "The HCBS waiver will improve the lives of older Kentuckian by enabling them to have control over their own lives, make their own choices on who provides services and when and how they are provided."

AARP Kentucky and other community advocates have worked over the last 15 months to rewrite the waiver that has been approved by CMS. The next step is rewriting the regulations and implementing the plan. The waiver will increase Kentuckians' autonomy and independence by allowing them to choose their own case manager, make their own decisions regarding the services they need and when, and the first priority will be keeping them in the community rather than institutional care.

The Scorecard highlights serious concerns about institutional care in Kentucky. Quality of care takes into account items such as percent of nursing home residents with pressure sores; percent of long-stay nursing homes who are physically restrained; nursing home staffing turnover; and percent of long-stay nursing home residents and home health patients admitted to the hospital. Kentucky ranks 50 on this dimension.

Kentucky is one of the fastest "Aging States" compared to the national average growth. It is estimated that 81% of all aging and physical disability expenditures is spent on institutional care while only 19% is spent on community based care. The Department of Aging and Independent Living (DAIL) continues to have waiting lists for many programs, some as long as 5 years.

The HCBS waiver will enable Kentucky to make structural reforms to increase nursing home diversions and access to non-institutional long term services and supports

Of the 26 Scorecard indicators, 13 may be improved through state policy changes, pointing to the importance of AARP Kentucky's work to educate and mobilize caregivers and their supporters to demand change that could help older Kentuckians live in their own homes longer – and not a nursing home.

Long-term care (also called long-term services and supports) is a diverse set of services designed to help older people and those with disabilities; services can be provided in a person's home, in a community setting such as an adult day center, or in a group residential facility like a nursing home.

"This Scorecard gives us a snapshot of how well Kentucky serves our older residents, those with disabilities, and family caregivers – and shows us that we must sharpen our focus to better assist hardworking Kentuckians," concludes Kimbrough.

The full state Scorecard, along with an interactive map of state rankings and information, is available at www.longtermscorecard.org.