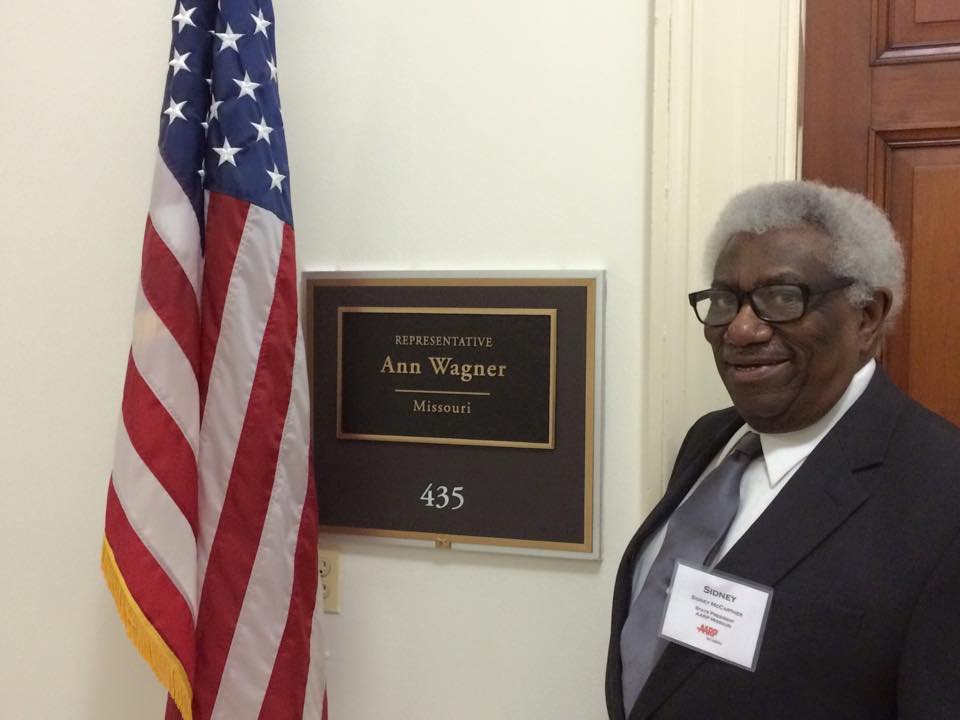 Sidney McCarther of Kansas City, MO has been selected Volunteer State President for AARP Missouri. In his new volunteer position, McCarther is charged with leading the AARP Missouri Executive Council and working in collaboration with State Director Craig Eichelman. McCarther will work with staff and other volunteers to establish strategic goals and objectives on a local level that is consistent with AARP's national strategic framework. He will also serve as the principal AARP volunteer spokesperson in the state.
For the past 12 years, McCarther has served in various volunteer capacities during his association with AARP. Most notably, he is a former Diversity and Inclusion Facilitator and Coordinator for the AARP Southwest Region. He was honored in 2012 with the AARP Missouri Andrus Award for Community Service, and is a 2014 graduate of the AARP Volunteer Leadership Institute (VLI).
"Sidney has served with distinction on the AARP Missouri Executive Council," said Eichelman. "After an exhaustive search, AARP Missouri found its new State President right under its nose. It is an honor that Sidney accepted this new role." McCarther recently accompanied Eichelman to Washington DC where they met with Missouri's Congressional members on Capitol Hill.
McCarther said, "I am extremely proud to have been selected to this new volunteer role. The values of AARP will help me in supporting our staff, volunteers and members in carrying out the organization's mission and our state plans."

McCarther retired from Amoco Corporation as an accounting manager. He earned a B.A. degree from Rockhurst University and M.A. degree from Central Michigan University. He volunteers for the Central Alumni Education Foundation and is a member of the Grace Baptist Church.
In addition to leading the Executive Council team and working with staff and other volunteers, McCarther will also help build networks and community partnerships with other organizations and key decision makers across the state.