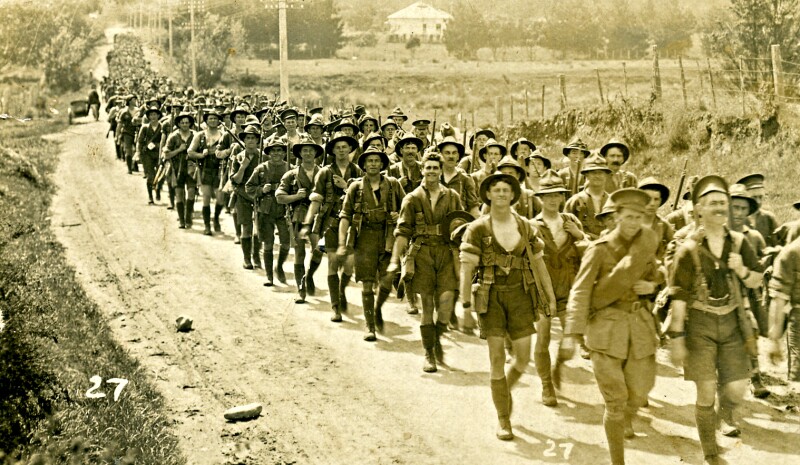 It's been 100 years since the United States entered World War I. Although the war began in August 1914 (and ended in November 1918), the United States stepped in during April of 1917. Since New York was so heavily involved in the war – this was the state that contributed the most number of soldiers, provided the most tons of supplies and raised the most money – a couple of efforts have been made to honor the centennial of WWI and, specifically, remember New York's experience with WWI.
Late last year (in November), Governor Cuomo signed a bill to create the New York State World War I 100th Anniversary Commemoration Commission, in order "[t]o honor the centennial of World War I and the integral role played in this conflict by New York State and New Yorker" (ny.gov). The Commission aims to increase public engagement with and education about WWI and the role of New York and New Yorkers in WWI. To do so, the Commission will work with groups all over the state to promote various types of events about WWI, such as music, film, speaker and museum events.
Another effort to commemorate New York's involvement in WWI is being done through the New York State Museum in downtown Albany. On April 15 of this year, they opened an exhibit that centers around New York's experience of the war, called " A Spirit of Sacrifice: New York State in the First World War". Plus, as the United States entered WWI on April 6, 1917, the opening of the exhibit signified a little over a week past the centennial of the United States' entry into WWI. The exhibit includes a display of a life-size trench (similar to one that was on the Western Front), soldiers' uniforms (like those worn by New York's 69 th infantry regiment, commonly known as "The Fighting 69 th") and many posters, artifacts, images and other documents. The exhibit will end June 3, 2018.
WWI definitely left its mark on the United States, especially New York – so make it a point this summer to remember the war and stop by the New York State Museum's WWI exhibit and check out the Commission's events.