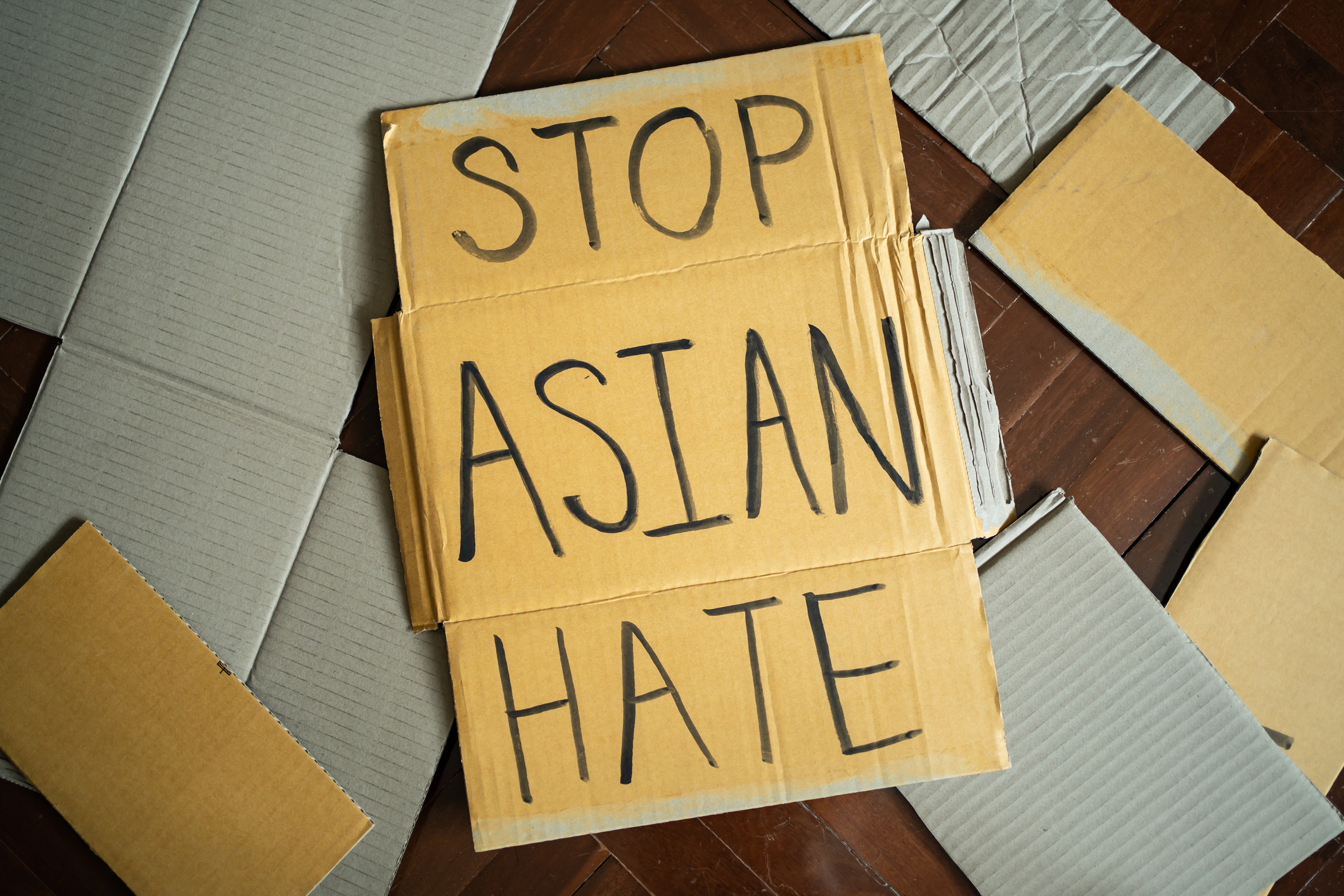 This month, a woman was charged with hate crimes for allegedly pepper spraying four Asian women in New York City's Meatpacking District and shouting racist comments at them.

In March, a 28-year-old man was charged with hate crimes after attacking seven women -- all Asian -- in a spree on a Sunday throughout Manhattan. Police said he punched some in the face, elbowed some and shoved some.

And in April, police said a Chinese food delivery man was shot and killed because a customer didn't get enough duck sauce. Glenn Hirsch allegedly stalked the employees of the Great Wall restaurant in Queens and shot 45-year-old Zhiwen Yan, killing him while he was on his scooter. Hirsch was charged with murder and criminal possession of a weapon.

These are just the latest in a litany of anti-Asian hate crimes in New York City. Unfortunately, they are nothing new – in New York and elsewhere.

Older Asian Americans have been particularly vulnerable. It's more than unsettling.

Forty years ago, Vincent Chin was at a Detroit club celebrating his upcoming wedding. But an argument turned deadly after two men followed him outside. Although there were conflicting reports - according to the Detroit Free Press, a club employee testified Chin's killers had mistaken him to be of Japanese descent and used racial slurs, blaming him for Japanese automakers taking American jobs – subsequent evidence showed Chin's killers knew he was of Chinese descent. They beat him with a baseball bat, and he died three days later.

He was 27. The June 19, 1982, incident galvanized a civil rights movement among Asian Americans. The Vincent Chin 40th Remembrance and Rededication was organized this year to "bring people together to counter division and hate, and inspire older and younger generations to link arms to work for positive change."

A recent report from the Stop AAPI Hate coalition, supported by AARP, found that almost all older Asian Americans who experience prejudice say the U.S. has become more physically dangerous for Asian Americans.

"Anti-Asian hate and violence instilled a sense of fear and anxiety, especially among Asian American older adults in dense, urban areas," the report said.

In Detroit, Chin was honored with a mural and the remembrance ceremony. We can all honor his legacy by urging our elected officials to go beyond verbal expressions of solidarity and take meaningful actions to provide the resources to address this racism.

We can ask our leaders to demonstrate their dedication to eradicating hate and ensuring real safety by creating a system of support that allows those who are being targeted to seek help in different places and ways. We can urge leaders to invest in meaningful strategies to bring marginalized communities together to build and heal during and after COVID-19.

A useful tool created by the New York City Police Department tells a grim picture. The Hate Crimes Dashboard compiles hate crimes -- against Asian Americans, Jewish people, Blacks, LGBTQ+ people and others. According to the dashboard, Asian American crimes skyrocketed during the pandemic; in 2019, there was only one reported case; in 2020, there were 28; and in 2021, 131. These are only the reported crimes. There are believed to be many that go unreported.

The last few years have taken their toll on everyone and there's a lot of anger. And we've seen all the reports of people taking out their rage on flight attendants, service industry workers and restaurant employees.

In Buffalo, ten Black people, nine over age 50, were killed in May, gunned down while grocery shopping. Authorities said Payton Gendron, 18, planned the attack and drove nearly 200 miles from his home south of Binghamton to the upstate New York neighborhood with the highest concentration of Black residents. He was charged with ten counts of first-degree murder, ten counts of second-degree murder as a hate crime and three counts of attempted murder as a hate crime, as well as a domestic terror charge and a weapons charge.

AARP stands against racism and against hate crimes. This violence affects us all.