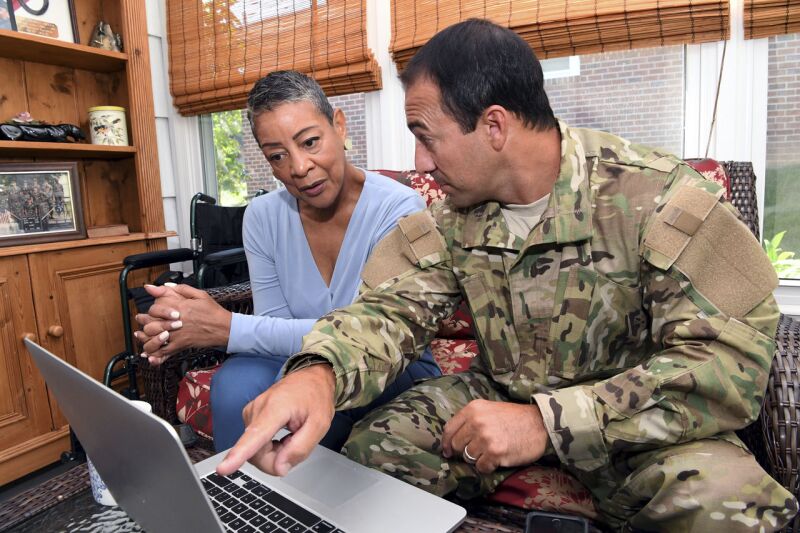 AARP has a long history of supporting veterans, military, and their families, including over four million AARP members today. This month, AARP launched a new tool to bring together valuable information and resources to help veterans, military families, and caregivers navigate their healthcare options.

The Veterans and Military Families Health Benefits Navigator provides New York veterans with critical information about what is required to qualify for health care benefits from the U.S. Department of Veterans Affairs (V.A.) or Department of Defense (DoD).

Click here to download or print a copy of this free online tool that will help veterans, their families, and caregivers:

Learn more about health benefits provided through the United States Department of Veterans Affairs (V.A.) and Department of Defense (DoD).
Understand how to apply and enroll in V.A. health care.
Identify how to get help from representatives who have experience and knowledge of the V.A.'s process for awarding benefits
AARP's Veterans and Military Families Health Benefits Navigator is also available at www.AARP.org/VetsHealthNavigator.

EVENTS

Wednesday, November 3, 2021 | 10:00 AM - 11:00 PM EST
Understanding Alzheimer's and Dementia
The same Virtual Presentation is also available in SPANISH on Tuesday, November 9, 6 p.m.
Learn about detection, causes, risk factors, stages, and treatment of Alzheimer's disease.

Thursday, November 11, 2021 | 5:00 PM - 6:00 PM EST
Veteran's Day Cooking Demo with Veteran Chef Ronaldo
In honor of Veteran's Day, you are all invited to join AARP NY for a very special Zoom session, as Chef Ronaldo – Marine Veteran and Chef, takes some of his favorite recipes and adds a healthy twist, all while sharing cooking tips and demos. You won't want to miss this special presentation!

Register Here: https://aarp.cvent.com/events/aarp-ny-healthy-cooking-on-veteran-s-day-virtual-thursday-11-11-21/event-summary-defe97fa0ad1411fa284771dc3325b28.aspx

Resources for Veterans, Military, and Their Families (VMF)

When you're a Military Veteran with over 40,000 organizations trying to help you, it can be hard to find the right information. AARP brings together free, valuable resources to help you navigate your options and life's transitions at AARP.org/Veterans.

VA hotlines

24/7 White House VA Hotline: 855-948-2311
V.A. Benefits Hotline: 844-698-2311
V.A. Caregiving Hotline: 855-260-3274
V.A. Crisis Line for Mental Health: 800-273-8255
V.A. Loan Center Hotline: 800-827-0648
Health Care Debt Relief: 888-827-4817
For more information and other resources for veterans, visit www.aarp.org/veterans.

Click here to download a copy of the AARP NY Resources List

VOLUNTEER at AARP.org/NY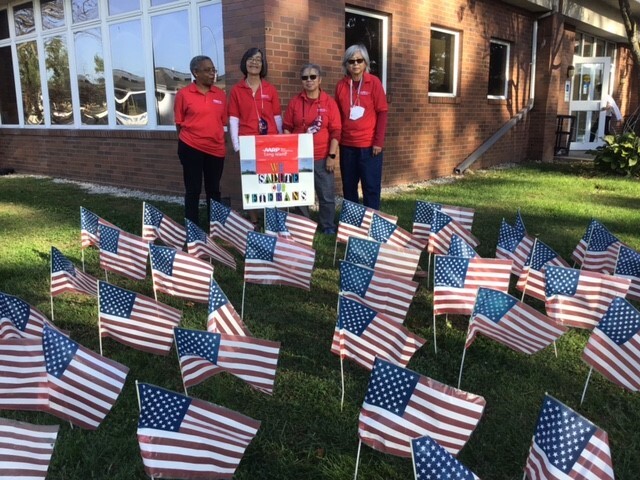 We're looking for people who want to bring their commitment and talent to make a difference in the lives of people 50 and older in New York. If you have a passion for the issues faced by people 50+ and are a strategic thinker and planner who has led others to achieve common goals, we encourage you to learn more about AARP's volunteer positions.



AARP NY VETS THEN VOLUNTEERS NOW
To volunteer and get involved in your community visit: https://aarp.cvent.com/NYVolunteerApplication

Stay Connected with AARP New York. Follow us on Facebook | YouTube | Instagram | Twitter | LinkedIn