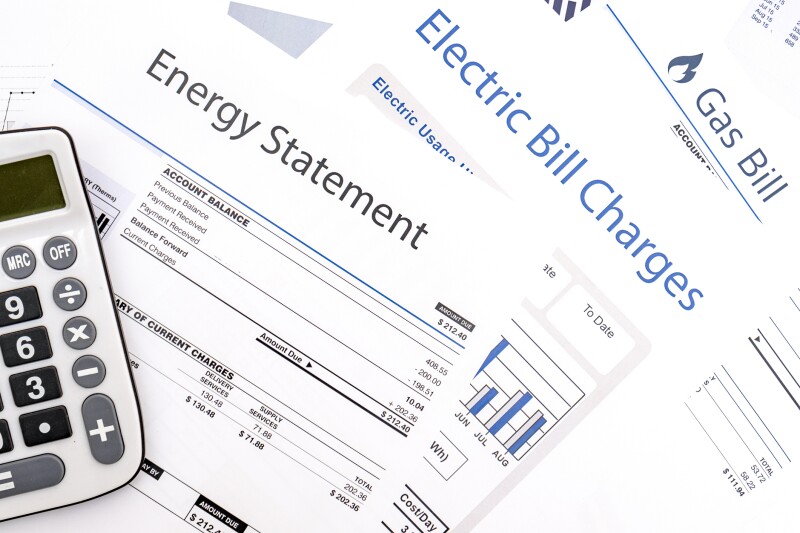 Regulators Issue Order to Increase ESCO Accountability and Transparency
ALBANY, N.Y. – AARP New York and the Public Utility Law Project (PULP) today praised Governor Andrew Cuomo and the state Public Service Commission (PSC) for cracking down on New York's problem-plagued energy services company (ESCO) industry.

"Too many New Yorkers pay more for energy than they should – and more than they thought they would – if they buy it through an ESCO," said AARP New York State Director Beth Finkel. "This crackdown should move the industry toward what consumers deserve: lower prices and the easy ability to compare costs and products between ESCOs and traditional utility companies. AARP thanks Governor Cuomo for his persistence in ensuring that regulators keep pushing for a fair and level playing field."

"PULP joins AARP in applauding another strong pro-consumer step by the Public Service Commission yesterday, when it continued reforming the retail energy service company market," said Richard Berkley, Executive Director of the Public Utility Law Project of New York. "Last week's order increases transparency, adds new protections for residential and small business consumers against ESCO overcharges, and opens the door to continued reforms."

The PSC's December 12 order would increase ESCO accountability and transparency and improve products by:

· Enhancing ESCO eligibility criteria and increasing scrutiny of ESCOs' eligibility and business practices.

· Establishing a pathway for energy consumers to compare commodity prices between ESCOs and traditional utility companies and to see an itemization of ESCO charges; and,

· Restricting the kinds of products and services ESCOs can offer residential and small-business customers – including prohibiting ESCO product offerings that lack energy-service-based value.

New Yorkers who get their energy from retail ESCOs pay about $1 million to $1.5 million more every day than customers of public utilities, the reverse of what regulators promised New York energy consumers two decades ago when ESCOs were allowed to compete with traditional utility companies to help lower prices in New York's retail energy markets.

Instead, ESCOs have charged residential consumers higher prices, engaged in what regulators found to be deceptive marketing and business practices to target low-income New Yorkers, "slammed" customers by unlawfully switching their service without consent, induced consumers to sign contracts in a language in which they were not fluent, and more.

The ESCO industry has sued over previous attempts by New York regulators to crack down on the industry with stronger consumer protections.

Over more than three years since the PSC launched ESCO reform efforts, New York's ESCO customers have paid about $1 billion more than they would have if they had simply continued to take service from their local utility.

· In 2015, ESCOs charged residential electric customers 22% more, on average, than traditional utility companies did – up from 14% more in 2014, according to federal data.

· New Yorkers who signed up with an ESCO paid nearly $820 million more for their power than if they had stayed with their local utility company during the 30-month period ending June 30, 2016, a PSC analysis found.

· Between 2014 and 2016, PSC staff received more than 11,000 initial complaints about ESCOs. About half alleged deceptive ESCO marketing practices.

About 13% of New York's approximately seven million residential electric customers (roughly 910,000) buy from ESCOs, as do about 16% of the state's roughly 4.5 million residential natural gas customers (about 720,000). Nearly 120,000 ESCO electric and 72,000 ESCO gas customers participate in low-income programs.

Follow us on Twitter: @AARPNY and Facebook: AARP New York

AARP is a nonprofit, nonpartisan organization, with a membership of nearly 38 million that helps people turn their goals and dreams into 'Real Possibilities' by changing the way America defines aging. With staffed offices in all 50 states, the District of Columbia, Puerto Rico, and the U.S. Virgin Islands, AARP works to strengthen communities and promote the issues that matter most to families such as healthcare security, financial security and personal fulfillment. AARP also advocates for individuals in the marketplace by selecting products and services of high quality and value to carry the AARP name. As a trusted source for news and information, AARP produces the world's largest circulation magazine, AARP The Magazine and AARP Bulletin. AARP does not endorse candidates for public office or make contributions to political campaigns or candidates. To learn more, visit www.aarp.org or follow @AARP and our CEO @JoAnn_Jenkins on Twitter.

###