Black, Hispanic, and Bronx Voters Most Concerned about Crime and Lack of Affordable Housing; 63% Asian Voters Rate Discrimination and Crime as Top Issues; 2/3 Queens Voters Concerned About Crime; Nearly 2/3 50+Voters in Brooklyn Concerned with Crime and Availability of Affordable Housing; Affordability is Top Concern for Manhattan Voters; Staten Island Voters Most Concerned about Crime
Opinions and concerns of 50+ voters count: 3 of 4 voters in the last open mayoral primary were 50+
Poll is part of AARP's "50+ Voters Count" campaign to educate candidates and voters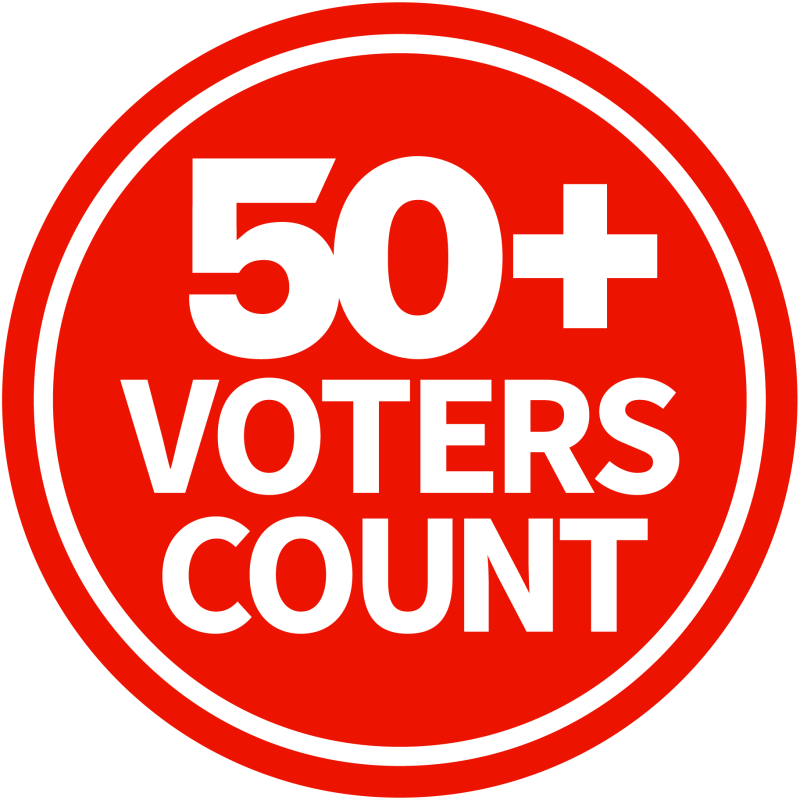 En español | A new AARP-Siena poll of New York City active voters 50 and older finds respondents are most concerned about crime (63%), availability of affordable housing (61%), affordability (59%) and racial and ethnic discrimination (53%). According to the survey, this core voting group believes the next mayor must prioritize affordable housing, programs that help people age at home, and racial and ethnic discrimination. In 2013—the last city primaries without an incumbent mayor on the ballot—New Yorkers 50+ accounted for approximately three-quarters of turnout according to L2 Political.

"With the primary around the corner and many voters still undecided about whom to vote for, candidates should pay close attention to the issues voters 50+ care about most," said Beth Finkel, State Director, AARP New York. "People age 50+ don't just represent the most reliable voting bloc, they are also the ones who worked to make New York City great. The next mayor owes it to them to prioritize their issues."

Top findings from the poll, conducted by Siena College Research Institute:

The AARP poll was conducted by the Siena College Research Institute March 29 to April 8, 2021, among 811 New York City active voters age 50 and older with 415 voters contacted through a dual frame (landline and cell phone) mode and 396 responses drawn from a proprietary online panel (Lucid) of New Yorkers. This poll has an overall margin of error of +/- 3.8 percentage points. There were 531 registered Democrats with a margin of error of +/- 4.3%; and 129 registered Republicans with a margin of error of +/- 8.6%. Telephone calls were conducted in English. Calls were made to a stratified weighted sample of voters from the L-2 Voter list via both land and cell phones. Data from both collection modes (phone and web) was merged and statistically adjusted by age, party, race/ethnicity, borough, and gender to ensure representativeness.

The poll is part of AARP's voter engagement campaign, which will run through November's general election. AARP will host the organization's policy platform, candidate Q&As about topics important to 50+ voters, poll results, ranked-choice voting education materials and resources to help New Yorkers vote safely in June and November at www.aarp.org/votenyc.

This poll follows the release of data on the preferred candidates of city voters 50+, also conducted in partnership with Siena College. According to that survey, Andrew Yang and Curtis Sliwa held large leads in the mayoral primary races among the city's most reliable voting bloc, with 24% of Democrats selecting Yang as their top candidate and 40% of Republicans selecting Sliwa. Eric Adams and Scott Stringer were in a dead heat behind Yang, each with 13% of the first choice vote, followed by Ray McGuire at 9% among Democrats. In the Republican race, Sliwa led Fernando Mateo (6%) and Bill Pepitone (4%). Notably, 26% of Democrats and 44% of Republicans were undecided.