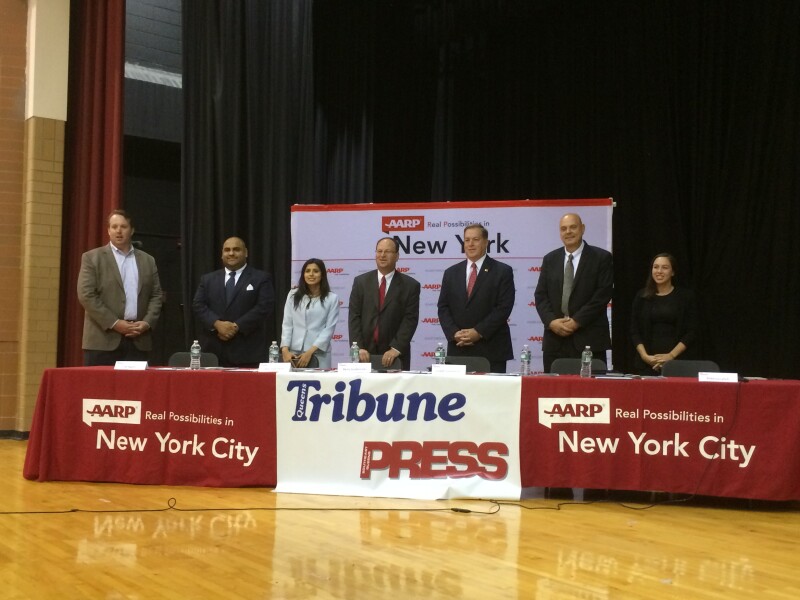 We were thrilled to host our first candidate forum of 2015 in Queens, marking AARP's first-ever dive into issues advocacy on the local level in New York City. More than 200 New Yorkers engaged in the event and had many questions for the candidates.

AARP is a non-partisan organization. We don't endorse candidates. But we certainly take stances on issues that are important to New Yorkers age 50 and older. We have 750,000 members in New York City, and our overarching aim is to make the Big Apple an affordable, attractive and livable place to retire and age for all of those who are 50+. Doing so will help keep the enormous economic, social and cultural contributions of the city's 50+ population right here in the city.

At the forum we heard from the candidates in the special election for the 23rd City Council District on where they stand on important issues affecting 50+ residents. Almost all of the candidates attended: Joseph Concannon, Celia Devi Dosamantes, Bob Freidrich, Barry Grodenchik, Rebecca Lynch and Ali Najmi.

They addressed questions such as what they would do to help seniors age in their homes, access Meals on Wheels and other key services, increase affordable housing, and how they would help make New York City a more livable place for 50+ residents.

It's our hope that this forum will help voters make an informed decision at the polls—starting next Thursday with the primaries. This is the first of many activities that we will be conducting in the boroughs, so stay tuned for future local advocacy events!

I'd like to thank Domenick Rafter and the Queens Tribune and Press of Southeast Queens for hosting this event with us, the candidates for participating, AARP New York State President, Leo Asen, for his tone-setting opening remarks, our volunteers for helping with the event and our members for turning out and engaging! —Chris Widelo

Chris Widelo is the Associate State Director for Advocacy in New York City. He's a 17-year veteran of government relations with a background in political science and dispute resolution. He's been with AARP for 11 years with their MA and NY offices.