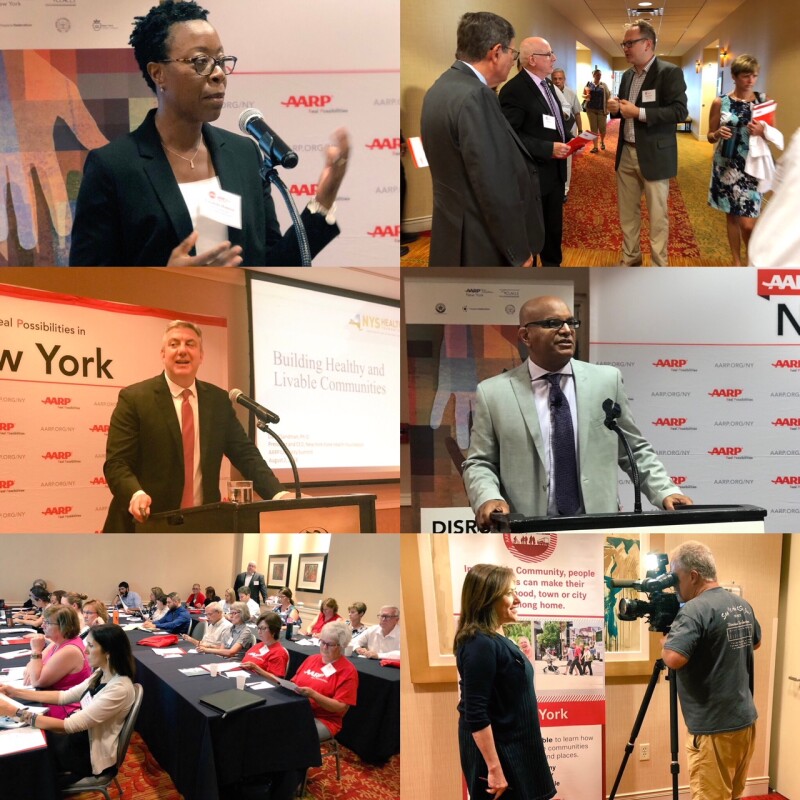 Did you know that New Yorkers 50 and over make up 35% of our population but the households they head generate 50% of our GDP? That's an over $700 billion annual contribution to the state's economy.

Making New York the kind of place where we want to stay, to age, to retire is an essential business mandate for all of us. Our neighborhoods and our livelihoods depend on it.

The good news is that almost nine in every 10 of us want to age in our own homes and communities. But we need to ensure those homes and communities are "age-friendly."

That's why one of our top goals at AARP New York is "livability" – the practice of making our neighborhoods better places to live for people of all ages - by improving our physical environment with safer street crossings and curb cuts, our social environment by helping residents stay connected and not isolated, and our healthcare options to ensure we can stay healthier longer.

Livability is how we sustain neighborhoods that our friends and families have built - and how we make them even better.

This month we held our second annual "Leading on Livability Summit," bringing together experts from around the state who are working on these very issues – and not just at the local level but statewide.

Governor Andrew Cuomo made New York the first state in the nation to join the AARP-World Health Organization's "Network of Age-Friendly Communities" (now "Communities and States").

Now it's time to roll up our sleeves and develop the best in class components of age-friendly. Already, 18 counties, cities and towns across New York have joined the Age-FriendlyNetwork and are developing a treasure trove of innovative ideas and best practices.

New York State is already a great place to live, to grow up and to grow older; the Governor's commitment can only enhance that. The state is committed to having 50% of our health systems become age-friendly and to revitalizing downtowns across New York.

And the momentum is growing; during our Summit, the state announced $1.6 million in state and partner funding to help interested communities join the Network and adopt age-friendly practices.

Shared innovations and practices will make more of our neighborhoods truly great places for all ages. If you want to share your ideas or get involved, contact us at and join the effort!