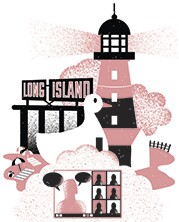 The coronavirus may have forced us into social distancing, but it has not diminished our deep human need for cultural and intellectual engagement.

That's why AARP Long Island is sponsoring a free virtual Lifelong Learning series in collaboration with the Bay Street Theater in Sag Harbor. The latest seminar, on public speaking, will be held via Zoom on Thursday, Dec. 10, from 6 p.m. to 7:30 p.m.

Paul Hecht, a Tony-nominated stage and screen actor, will teach the course, which is designed to help people overcome their fear of public speaking.

The goal of the Lifelong Learning series is to offer AARP members and their guests the opportunity to explore their creative sides in a relaxed and inspirational environment.

"Lifelong learning is good for your brain health," said Bernard Macias, AARP New York associate state director for Long Island. "Education not only increases social interaction; it enhances our quality of life and decreases the likelihood of cognitive decline as we get older."

To reserve a place in the class, register at aarp.cvent.com/Bay StreetPublicSpeakingSeminar1210. To learn more about Bay Street Theater's virtual education programs and to see a full schedule of events, visit baystreet.org and click on Education, or call 631-725-9500.