Incorporate AARP's Three Overarching Principles to Protect Tenants While Ensuring Quality Housing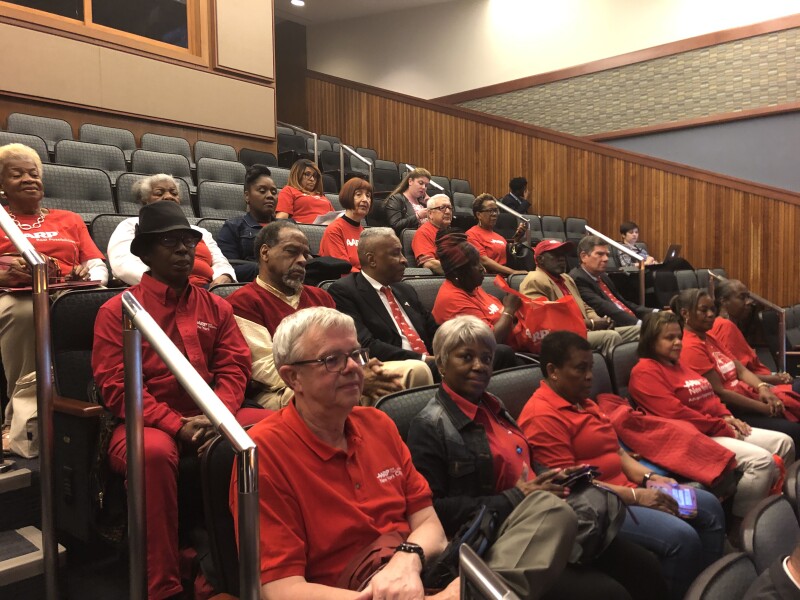 ALBANY, N.Y. – AARP New York State Director Beth Finkel issued the following statement in response to today's vote by the Legislature to extend and reform the state's rent laws:

"This is a tremendous victory for older tenants in New York City and across the state who depend on affordable rent and reliable housing to age and retire in the communities they love.

"Housing costs are a major concern for many of our 2.5 million members across the state and older New Yorkers who struggle to afford food, medicine, utilities and other necessities. More than seven of every 10 Gen Xers and Boomers said housing costs have a serious impact on their financial condition and 86% consider the availability of affordable housing a significant problem, according to a 2016 Siena College/AARP survey.

"AARP applauds Senator Stewart-Cousins, Assembly Speaker Heastie and their colleagues and Governor Cuomo for working hard to achieve these monumental reforms.

"We're thrilled that these new rent laws will be permanent and allow any qualifying locality to opt in, and we congratulate lawmakers for incorporating the three overarching principles AARP advocated:

· Ending high-rent vacancy decontrol;
· Restoring preferential rent protections, and;
· Protecting tenants from unfair rent increases linked to capital improvement costs while allowing landlords to recoup investments for necessary repairs and upkeep.

"We need strong rent laws to protect our aging population - and help prevent 'Gen Xodus' and Boomer flight, which would result in a loss of the tremendous economic, social, cultural and family contributions of those who might leave.

"The number of New Yorkers 65 and over grew 26% from 2007 to 2017 while the rest of the state's population shrank – and New York City's 65-plus population grew 12 times faster than that of city residents under 65, according to a report by the Center for an Urban Future. This trend will only continue as the Boomer Generation ages. New York's new rent laws strike the right balance to ensure quality housing while helping to keep the single biggest expense for virtually all New Yorkers affordable."

Follow us on Twitter: @AARPNY and Facebook: AARP New York

AARP is the nation's largest nonprofit, nonpartisan organization dedicated to empowering Americans 50 and older to choose how they live as they age. With nearly 38 million members and offices in every state, the District of Columbia, Puerto Rico, and the U.S. Virgin Islands, AARP works to strengthen communities and advocate for what matters most to families with a focus on health security, financial stability and personal fulfillment. AARP also works for individuals in the marketplace by sparking new solutions and allowing carefully chosen, high-quality products and services to carry the AARP name. As a trusted source for news and information, AARP produces the world's largest circulation publications, AARP The Magazine and AARP Bulletin. To learn more, visit www.aarp.org or follow @AARP and @AARPadvocates on social media.


###