AARP Supports Rx, Robocall, Banking, Debt Collection, Healthcare Transparency Measures; Also Calls for Cost-Effective Tax Credit for Unpaid Family Caregivers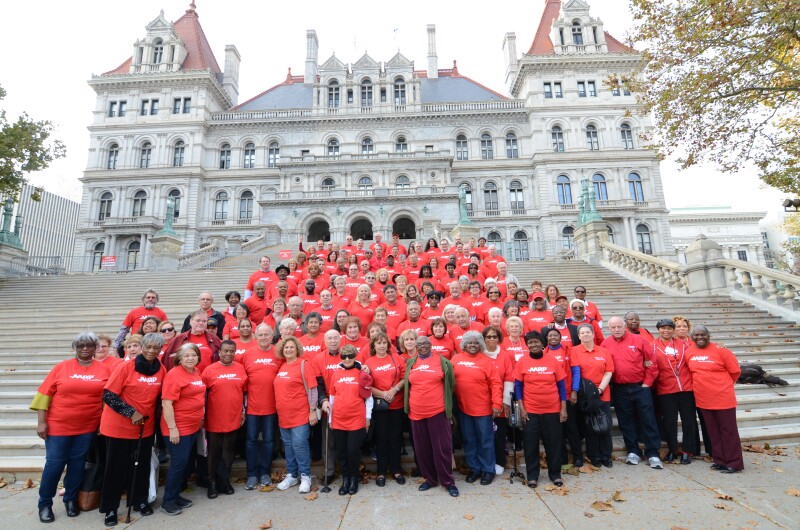 ALBANY, N.Y. – AARP New York State Director Beth Finkel today released the following statement in response to Governor Andrew Cuomo's 2020 State of the State Message:

"AARP applauds Governor Cuomo for tackling critical problems impacting older New Yorkers: the skyrocketing cost of prescription drugs, growing fraud perpetrated through robocalls, lack of universal access to safe and affordable banking services, the dangers of predatory and abusive debt collectors, and lack of transparency in healthcare costs.

"We pledge to work with the Governor and the Legislature to enact the meaningful reforms he has proposed.

"The Governor's three-part proposal to crack down on high drug costs would broaden New Yorkers' access to affordable drugs and take aim at drug prices.

"Prescription drug affordability is AARP's top priority. We are extremely encouraged by the Governor's proposals for safe, FDA-approved importation of lower-cost prescription drugs from Canada, a cap on insured consumers' out-of-pocket costs for diabetes-fighting insulin at $100 a month, and broader powers for the Department of Financial Services to investigate and hold public hearings on suspected drug price gouging, disallow unjustifiable increases, levy fines on perpetrators and require restitution to consumers.

"This comprehensive Rx affordability package represents a significant step to ensure New Yorkers can afford the drugs they rely on – in many cases to stay alive.

"His multi-pronged approach to stop unwanted robocalling would be both a welcome relief to older New Yorkers and a preventive measure to save many from costly fraud.

"AARP supports the Governor's call to license and regulate debt collection companies.

"His initiative to make safe, affordable bank accounts and small-dollar loans more available in underserved, low-income communities – particularly his proposed $25 million in new seed funding for New York's Community Development Financial Institutions Fund - would help disrupt the disparities that impact too many New Yorkers of color.

"And his proposal to create a consumer-friendly website for New Yorkers to easily compare the cost and quality of healthcare procedures at hospitals, and learn their rights for financial assistance options and how to handle surprise bills would help empower consumers in an increasingly complex healthcare marketplace.

"We look forward to seeing the details of these proposals. We also urge the Governor to include in his upcoming budget proposal a badly needed and cost-saving tax credit for family caregivers. Their unpaid labor of love provides the equivalent of $31 billion in care to our older loved ones while preventing costly and unwanted placements in mostly taxpayer-funded nursing homes."

Follow us on Twitter: @AARPNY and Facebook: AARP New York

About AARP
AARP is the nation's largest nonprofit, nonpartisan organization dedicated to empowering people 50 and older to choose how they live as they age. With a nationwide presence and nearly 38 million members, AARP strengthens communities and advocates for what matters most to families: health security, financial stability and personal fulfillment. AARP also produces the nation's largest circulation publications: AARP The Magazine and AARP Bulletin. To learn more, visit www.aarp.org or follow @AARP and @AARPadvocates on social media.