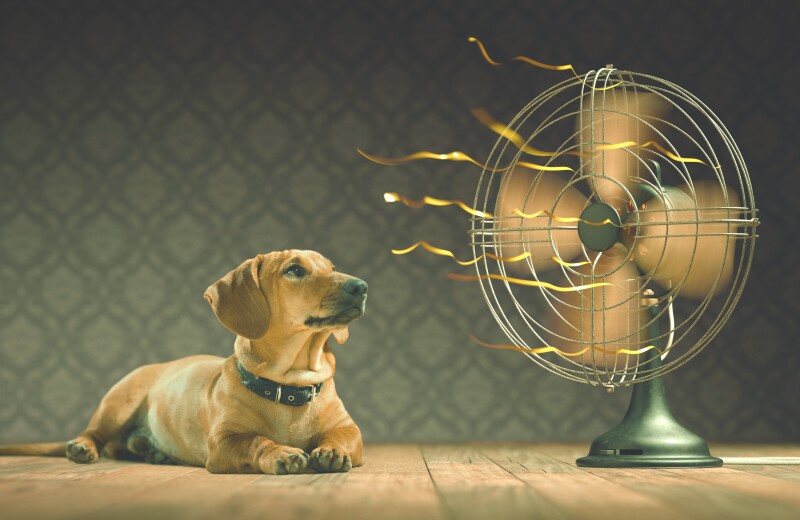 With temperatures already into the 80s by mid-morning, we know we're in for another hot one. Heat at this level is more than sweaty clothes and sticky streets, though – it can be hazardous to your health.
More Americans die each year from heat waves than from tornadoes, earthquakes and thunderstorms combined. Older adults are especially vulnerable to health complications from heat because their bodies have a tougher time adjusting to changes in temperature.
But heat doesn't have to be dangerous. By being aware of the signs of heat stroke, and checking in on older friends and neighbors who might not have air conditioning in their homes, everyone can stay safe from the scorching temperatures and ride out this heat wave together. That's why we at AARP are bringing you a roundup of the best tips and tricks to protect yourself from the elements and beat the heat.

Stay indoors and in an air-conditioned environment as much as possible.
Plan strenuous outdoor activities for early or late in the day when temperatures are cooler.
Take frequent breaks when working outdoors.
Drink plenty of fluids but avoid beverages that contain alcohol, caffeine or a lot of sugar.
Eat more frequently but make sure meals are balanced and light.
Check frequently on people who are elderly, ill or may need help. If you might need help, arrange to have family, friends or neighbors check in with you at least twice a day throughout warm weather periods.
Salt tablets should only be taken if specified by your doctor. If you are on a salt-restrictive diet, check with a doctor before increasing salt intake.
If you take prescription diuretics, antihistamines, mood-altering or antispasmodic drugs, check with a doctor about the effects of sun and heat exposure.
Cover windows that receive morning or afternoon sun. Awnings or louvers can reduce the heat entering a house by as much as 80 percent.
Wear a wide-brimmed hat, sun block and light-colored, loose-fitting clothes when outdoors.
At first signs of heat illness (dizziness, nausea, headaches, muscle cramps), move to a cooler location, rest for a few minutes and slowly drink a cool beverage. Seek medical attention immediately if you do not feel better.
Avoid extreme temperature changes. A cool shower immediately after coming in from hot temperatures can result in hypothermia, particularly for elderly or very young people.
If the power goes out or air conditioning is not available:

If air conditioning is not available, stay on the lowest floor out of the sunshine.
Ask your doctor about any prescription medicine you keep refrigerated. (If the power goes out, most medicine will be fine to leave in a closed refrigerator for at least 3 hours.)
Keep a few bottles of water in your freezer; if the power goes out, move them to your refrigerator and keep the doors shut.
Find a local cooling center such as a library or senior center. Call your local town government or visit their website to find where the centers are located. In New York City, call 311 or visit www.nyc.gov.
Byline: Melissa Schapiro, an AARP communications intern, is a rising senior at The George Washington University majoring in Political Communication.