Last week, the Public Staff of the North Carolina Utilities Commission proposed a settlement of the Duke Energy rate request that would provide the company with an additional $235 million in revenue over the next two years. If the full Commission agrees with the Public Staff's proposal, residents could be forced to pay over 11 percent more for their electricity over the next two years.

AARP NC State Director Doug Dickerson sent the following written testimony to the Commission today.

If you are against the rate hikes, AARP is also asking that you speak up at the upcoming public hearings:

Wednesday, June 26, 2013

6:00PM

Mecklenburg County Courthouse

832 East 4th Street, Courtroom 5310

Charlotte, NC 28202



Tuesday, July 2, 2013

6:00PM

Orange County Courthouse

106 E Margaret Lane

Hillsborough, NC 27278



STATE OF NORTH CAROLINA
UTILITIES COMMISSION
RALEIGH
DOCKET NO. E‑7, SUB 1026


BEFORE THE NORTH CAROLINA UTILITIES COMMISSION

In the Matter of )

Application of Duke Energy ) DIRECT TESTIMONY OF

Carolinas, LLC, for an Adjustment ) DOUG DICKERSON

of Rates and Charges Applicable to ) FOR NC WARN

Electric Utility Service in North Carolina )








Q. WOULD YOU PLEASE STATE YOUR FULL NAME, OCCUPATION AND BUSINESS ADDRESS?

A. My name is [Doug Dickerson. I am the State Director for AARP-NC, 1511 Sunday Drive, Suite 312, Raleigh, NC 27607. ]

Q. IN WHAT CAPACITY ARE YOU APPEARING BEFORE THIS COMMISSION?

A. I am appearing as a witness at the request of NC WARN to provide a response to the Stipulation Agreement between Duke Energy Carolinas ("DEC") and the Public Staff filed on July 17, 2013. I am also here as the North Carolina State Director for AARP. AARP is a nonpartisan, nonprofit organization representing the interests of people age 50 and older. Q. WHAT IS THE PURPOSE OF YOUR DIRECT TESTIMONY IN THIS PROCEEDING?

A. NC WARN and AARP are both concerned that the Public Staff, the state agency that supposedly represents "the using and consuming public" has prematurely entered into a settlement with DEC to settle the third in a series of controversial rate hike requests. The stipulation agreement was finalized before expert testimony was even filed by NC WARN and other public interest groups, businesses, industries and local governments. Moreover it was entered into before the scheduled public hearings were even held in Winston-Salem, Charlotte and Hillsborough.

Seniors have been showing up at the public hearings because they cannot afford annual utility rate increases that threaten their health and economic security. Seniors, most on limited incomes, are facing considerable challenges in the current financial times. Many other consumers are facing similar challenges, and are economizing however they are able. Similar concerns have been raised by local governments who know firsthand the problems many of their citizens are facing. By settling before the hearings in June and July, the Public Staff and DEC are signaling that public concerns mean very little.

NC WARN's witness, William B. Marcus, in his prefiled direct testimony, addressed a number of the issues the stipulation purports to resolve, such as inappropriate costs proposed to be passed on to ratepayers and the allocation of costs between customer classes. That testimony is highly relevant to the Commission's deliberations and further draws into question the propriety of an early settlement between only two of the parties.

This is the third time in four years that DEC is before the Commission with a request for a rate hike. Although the stipulation reduces the rate increase for residential customers to 5 percent this year and next, the rates for seniors, working families and others who use less than average have increased dramatically in the last two rate cases due to increase in the basic facilities charge. The regressive nature of the rate increases and increases in the basic facility charge over the years has led to a serious burden for many North Carolinians. The limit on increases to the basic facility charge in the present stipulation is not sufficient to mitigate this impact.

The Commission's mandate is to ensure rates are fair and reasonable. Continuing rate hikes, especially in these still difficult financial times, are neither. As the intervenor testimony shows, a return on equity of 10.2% is not appropriate, particularly when so many of us in North Carolina are under serious economic stress.

In summary, North Carolinians are straining under the burden of continuous rate increases. It is not appropriate to move forward with a stipulation that does not include all parties, and has been entered into prior to the filing of testimony or the public hearing.

Q. DOES THAT CONCLUDE YOUR TESTIMONY?

A. Yes.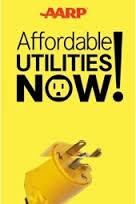 About AARP North Carolina