RALEIGH --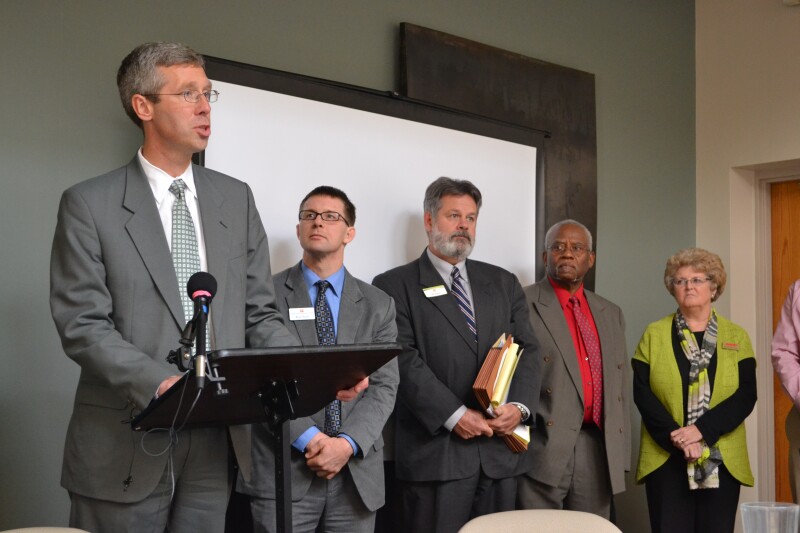 AARP North Carolina State Director Doug Dickerson joined other concerned organizations to express concerns over the impact that proposed cuts to unemployment benefits will have on North Carolinians already suffering from the state's high jobless rate.
AARP joined the NC Justice Center, AFL-CIO and MomsRisingto warn lawmakers against moving hastily to cut unemployment benefits that will result in unintended consequences, especially for experienced workers who tend to have more expenses to their younger counterparts.
To help pay back federal money loaned to the state, the General Assembly is expected to vote on a proposal that will reduce the duration and amount of compensation out-of-work North Carolinians receive.
Dickerson explained, "Experienced workers tend to be out of work for much longer periods of time and have added expenses including higher health care costs, home mortgages, kids in college and uncompensated caregiver expenses. We need to carefully consider other options before cutting benefits that support North Carolinians and the communities where we live.
The AFL-CIO showed a video where unemployed workers voiced their concerns about losing important benefits that have helped them and their families survive.
http:// pulse.ncpolicywatch.org/2013/02/04/real-people-discuss-unemployment-insurance-video/
About AARP North Carolina