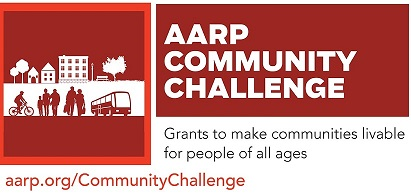 Three North Carolina Communities received special grants from AARP to help make those places better for people of all. The AARP Community Challenge grant program is part of the nationwide AARP Livable Communities initiative that helps communities communities make immediate improvements and jump-start long-term progress in support of residents of all ages.

The 2020 Community Challenge grant recipients have been working to make either permanent physical improvements in the community, temporary demonstrations that lead to long-term change and are building new, or are planning innovative programming and services.

Bynum, NC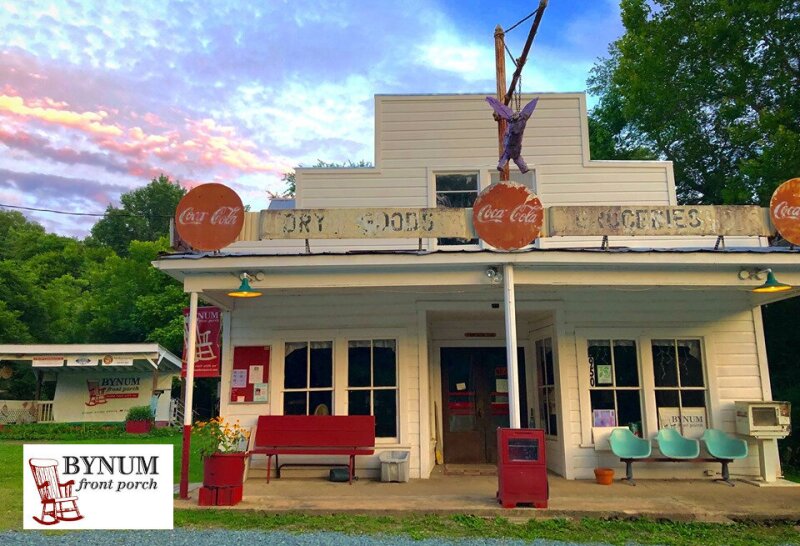 A grant from AARP will help expand Bynum's online programming that provides weekly music and storytelling that entertains current and former residents, many of which have become increasingly isolated during the pandemic.

Even before the pandemic, older residents, those with illnesses and families with small children, had a difficult time attending weekly live performances from the town's country store and post office.

The AARP grant will help Bynum, expand the programming, add live streaming and build better staging and lighting.

Annette Rodriquez from Chatham County, NC, talked about her aunt who enjoys the livestreams from 1,800 miles away. "With this programming, we hear stories of home and growing up, and share memories we somehow had never shared over the last four decades.

We laughed at the stories of my neighbors, we learned new songs. We found new ways to make old friends," she said.


Williamston, NC

Community Green Space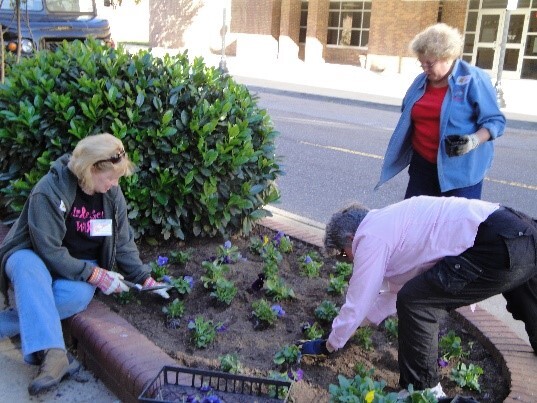 The AARP grant will help improve downtown Williamston by adding a centrally-located community green space on Main Street where older residents and all individuals can socialize, learn about healthy food options, and develop new skills by attending programs throughout the year.

The green space will be built on an empty lot beside the Chamber of Commerce office in Williamston's Historic District. Plans include the building of a covered stage, patio and a seating area. In addition, gardening boxes will spell out Williamston along the side of the green space.

Williamston intends to host shag dance nights, outdoor bingo, and music in the park. It will also use the space to host the Main Street Farmers Market during the summer months.

The economic impact for the town could be great. "This support from AARP to provide an outdoor community space for all ages to interact in could not have come at a better time. Our downtown communities in Martin County are on the cusp of revitalization and this green space will further enhance the livability of downtown Williamston for our residents. We are extremely excited to get started and form teams of volunteers to work together on this awesome project." said Chase Conner, Director, Martin County Chamber of Commerce.

WATCH this AARP interview with Chase Conner.


Gaston, County NC

Public Pedestrian Space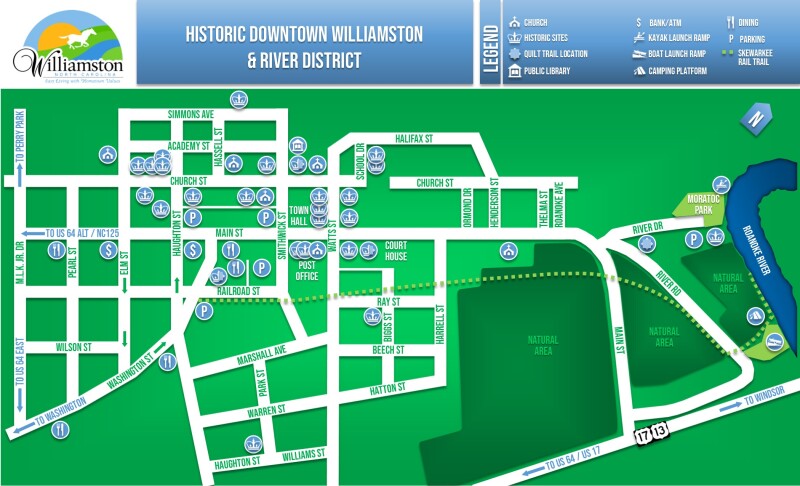 The AARP grant will improve Gastonia by creating a public pedestrian space that includes playful and educational sidewalk graphics as well as new flowerbeds and benches. The new space will increase both pedestrian safety and the area's aesthetic experience. It will also encourages older residents, and the entire community, to become more physically active.

The public pedestrian space, one of several "pedestrian generators" will be on Garrison Boulevard flanked by the Gaston County Main Library and the Schiele Museum of Natural History. It will also include a sidewalk, transit shelter graphics, an amenities map.

"I am glad to partner with the AARP of North Carolina to support the 'Solar System Walking Loop' which will bring community partners together to promote active living among Gaston County residents." said Gastonia Mayor Walker Reid III.

Charlotte, NC
Bridging the digital divide

To help combat social isolation and other negative effects of of lack of wi-fi access, an AARP Grant was awarded to the city's North End Community Coalition (NECC) for its hot spot and device lending program.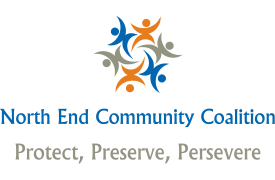 With this program, community residents can borrow loaner devices and have access to wi-fi for up to three weeks at a time. The Coalition will also provide instructions on using the device and setting up basic email accounts if necessary.

AARP finds this effort especially vital for seniors that make up 35 percent of neighborhood residents. Its importance is heightened during the pandemic when lots of services have pivoted to online such as online ordering of groceries, tele-health, as well as community workshops and programs.

WATCH this program with NECC.

Supporting Community Projects Across the Nation
The AARP Community Challenge Grant program was initiated in 2017, and in its first three years, it has awarded 376 communities across the US with funds to help make improvements.

AARP North Carolina Manager of Advocacy and Livable Communities Lisa Riegel explains, "AARP's teams on the ground across the country hear from mayors, local leaders and residents about the value of getting quick wins to create long-term change. We developed the Community Challenge grant program to answer that call and help build momentum for more livable communities nationwide."

Here in North Carolina, there is a great desire from cities, towns and rural areas to make the changes needed to help not only their growing number of older residents, but people of all ages who want to live in more vibrant, healthy and engaging areas," Riegel said.

Learn more about the AARP Community Challenge


About AARP North Carolina