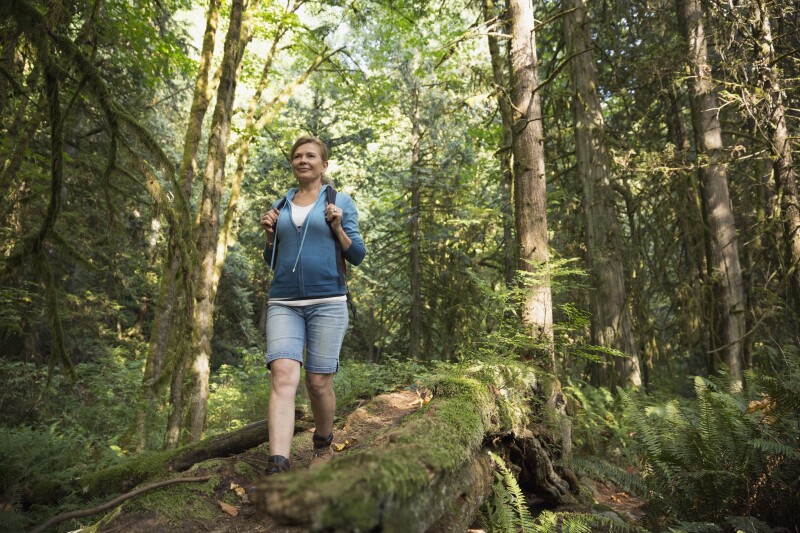 ASHEVILLE, NC -- With summer in full swing, you may be looking for ways to tiptoe back to normalcy after a tough year of COVID. You would probably prefer to continue staying outdoors as much as possible and avoid big crowds. Here is a sampling of possibilities from our partners around the Western North Carolina region, each chosen to highlight one of the eight domains of livability for residents of ages.

The offerings described here are mostly ongoing and occur daily or weekly (except for Rock the Classics in Black Mountain). Stay tuned for a second blog listing other related events with specific dates!

Brand-New Greenway in Watauga Brought to you in part by Blue Ridge Conservancy, this will be a paved path that meanders along the Middle Fork River between Boone and Blowing Rock. So far only three pocket parks and one mile of the 6.5 mile Greenway are open to the public, but it's still a great introduction to Watauga County's spectacular scenery and hidden gems, like the Middle Fork River and Tweetsie Railroad. (livability domain: transportation)

Free Farmers Markets for Elders Asheville is one of the top ten cities in the nation for food insecurity. BeLoved Asheville has weekly programs and markets in place to offset that sad fact. According to their website, "Every week we open our table and spread tables across our community with healthy, nutritious foods gardened and gleaned right here in our community." Whether you want to volunteer or perhaps sample some of their fresh foods for yourself, the times and places are listed here. (livability domain: community and health services)

West Wayne Street in West Asheville Brought to you by Asheville on Bikes, AARP, and the Blue Ridge Bike Club, Buncombe County's latest "street tweaks," or tactical urbanism project, is now complete and ready for you to enjoy. "Located at the intersection of Westwood Place and Waynesville Avenue in West Asheville, this project features a variety of traffic calming features including a roundabout, crosswalks, and curb extensions to enhance vehicle & pedestrian flow and improve safety." (livability domain: outdoor spaces)

Rock the Classics in Black Mountain On Saturday, July 31, Swannanoa Valley Museum is having its first annual Classic Car Show from 9:00 am to 3:00 pm. On display will be vehicles from 1900 through 1980, and music, food, and children's activities will be available. As the last stop before descending down the mountain into Old Fort, Black Mountain has always had a strong connection to the transportation economy. Come see your grandfather's Edsel! (livability domain: social participation)

People of all ages benefit from the adoption of policies and programs that make neighborhoods walkable, feature transportation options, enable access to key services, provide opportunities to participate in community activities, and support housing that's affordable and adaptable.

Well-designed, age-friendly communities foster economic growth and make for happier, healthier residents of all ages. Learn more about the AARP Network of Age-Friendly Communities.

About AARP North Carolina