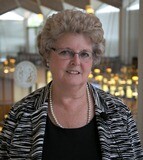 Did you know that out of the 1.7 million North Carolina family caregivers, the average caregiver is a 49 year-old female? While providing that care, many develop their own health issues, suffer from stress, income loss and other issues.

How can North Carolina better support family caregivers? What is the state block grant program that helps fund needed services like in-home health aides and the Meals on Wheels program? Will Medicaid in the state change and/or will it continue to provide important services?

To help answer these questions and more, AARP Associate State Director Mary Bethel explains how the North Carolina General Assembly can best address the needs of family caregivers and older adults who want to age in their own homes. Listen to AARP's Real Life Radio on the audio link, or each week on your local Real Life radio station.
About AARP North Carolina